David Northey
Born: 30 Mar 1709, Boston MA

Marriage (1): Miriam Bassett on 13 May 1732 in Salem MA

Died: Bef 3 Nov 1778, Salem MA
General notes:
Silver and pewtersmith
Events in his life were:

Buhler:, . 10
He styled himself a goldsmith, but his inventory shows general merchandise, as well as "watchmaker's Tools," and a large quantity of pewter, "Pewter Tools," and "1 pair of Goldsmiths Bellows."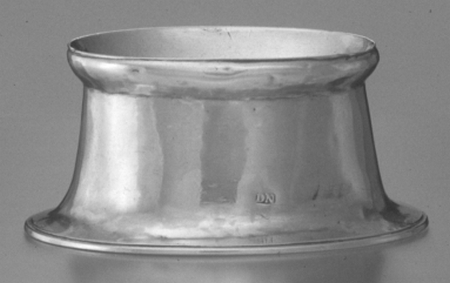 Trencher salt, c 1730-1740
Yale University
h: 1 9/16"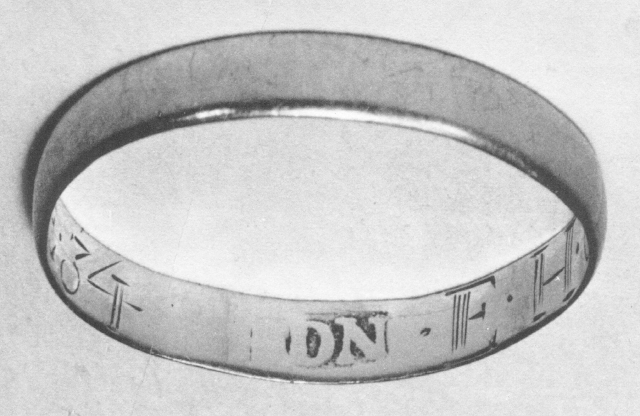 Ring, 1748
Museum of Fine Arts, Boston 10
d: 3/4" (outside)
Engraved inside E • H • Ob • Augt • 19 • 1748 AE • 34
David married Miriam Bassett on 13 May 1732 in Salem MA. (Miriam Bassett was born on 4 May 1712 in Lynn MA and died in Aug 1792 in Salem MA.)