John Burt
Born: 5 Jan 1692, Boston MA

Marriage (1): Abigail Cheever on 3 Jun 1714 in Boston MA

Died: 23 Jan 1745, Boston MA
General notes:
Silversmith
Events in his life were: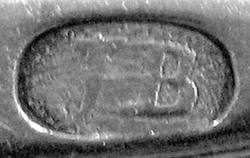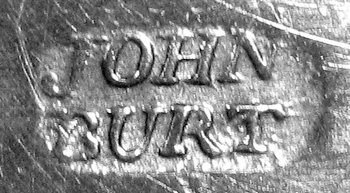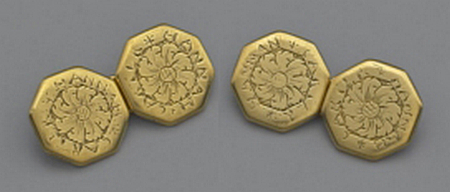 Gold buttons, c 1710-1720
Yale University 13
d: 7/16"
Engraved HANNAH CARTER on face for Hannah (Gookin) Carter.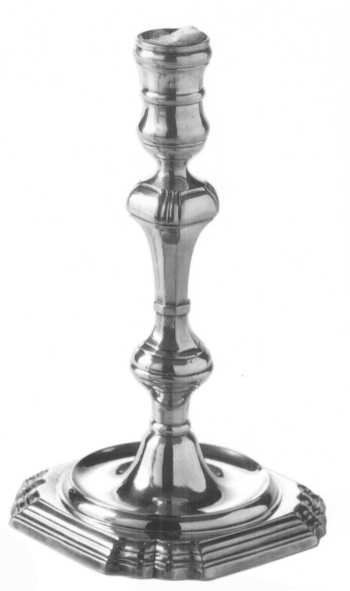 Candlestick, c 1720
Winterthur Library 7
h: 7 3/16"
w: 4 7/16" (base)
wt: 14 oz, 16 dwt
One of a pair, made en suite with a tray and candle snuffer. Engraved W over D + S for Daniel and Sarah (Hill) Warner.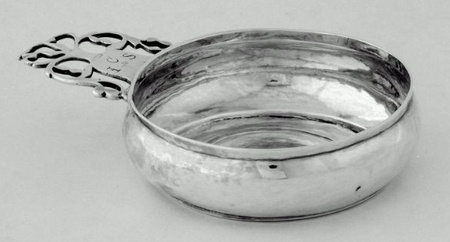 1730: he debited the estate of Mr. William Smith "to six funerall Rings £ 10-6-9." 3
Teaspoon, c 1735
Private Collection
l: 4 5/8"
Engraved I * S. A strainer spoon by Burt with identical monogram is recorded by Winterthur.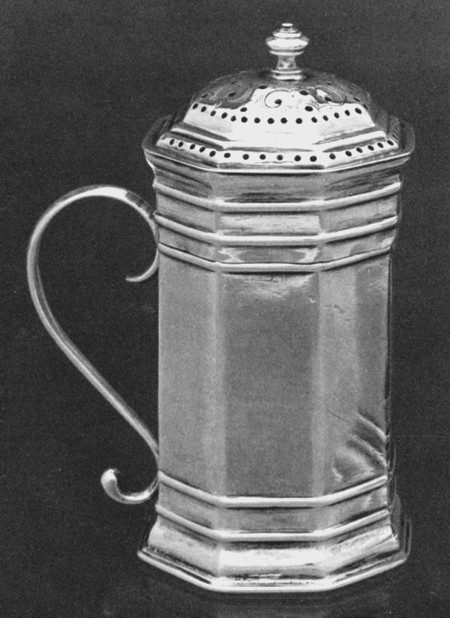 Caster, c 1735
Essex Institute 19
h: 3 11/16"
wt: 2 oz, 10 dwt
Originally owned by silversmith Daniel Northey. Engraved 1768 / N over W + R for William and Rebecca (Collins) Northey.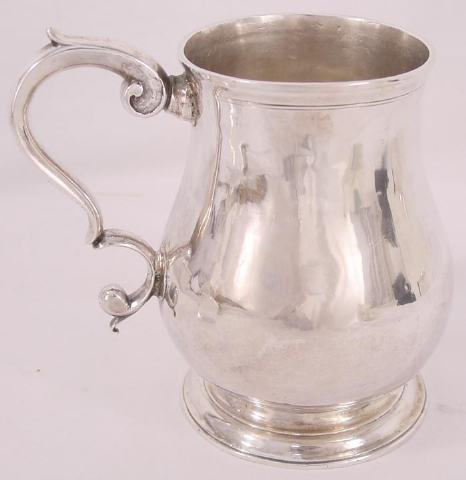 Mug, c 1740
Private Collection
h: 5 1/4"
d: 3 3/38" (base)
wt: 10 oz, 10 dwt.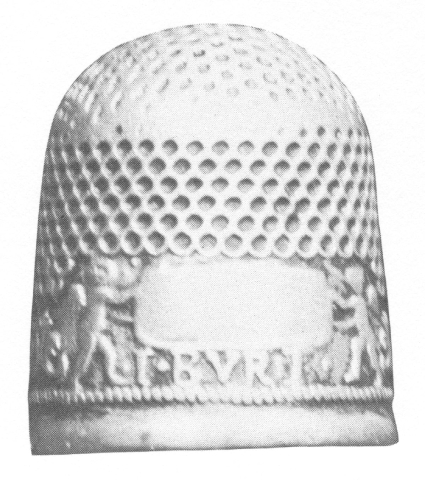 Thimble, c 1740
Historical Society York PA 32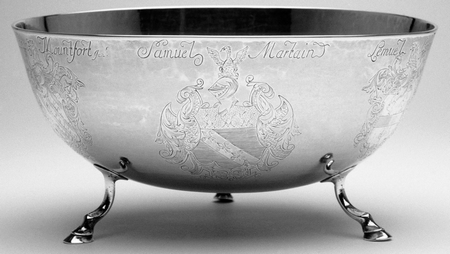 Punch bowl, c 1740
Private Collection
d: 7 5/8"
Engraved around the body with the name and armes of Jonathan Mountfort Junr., Samuel Martain, Lemuel Gowen, John Greenleaf, Kenelm Winslow, and Joseph Grant Junr.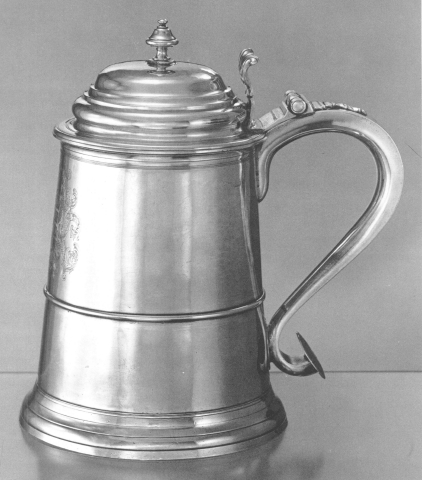 Tankard, c 1745
Yale University 13
h: 8 1/4"
d: 5 7/16" (base)
wt: 25 oz, 4 dwt
Engraved on front with Moulton arms, "M over I H" on handle, and a map of Louisburg, Taken by the English / June 17, 1745 on handle terminal. By tradition, given to Jeremiah Moulton by Sir William Pepperell for his part in the capture of Louisburg.
Flynt & Fales:, . 3 Burt held town offices and at his death his amassed estate totaled £6,460. The inventory of his tools, probably made by William Simpkins, who was one of the appraisers of his estate, was given in the catalogue of the first exhibition of American silver at the Boston Museum of Fine Arts in 1906.
John married Abigail Cheever on 3 Jun 1714 in Boston MA. (Abigail Cheever was born on 20 May 1690 in Boston MA.)