William Simpkins
Born: 20 Mar 1704, Boston MA

Marriage (1): Elizabeth Symmes on 14 May 1726 in Boston MA

Died: 1780, Boston MA
General notes:
Silversmith
Events in his life were: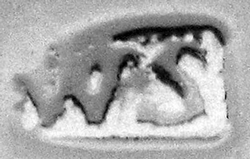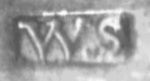 Advertised in the The Weekly News-Letter (Boston MA), 20 Jun 1728, "Goldsmith near the Draw Bridge, Boston," offering for sale "the library of the late Rev. Robert Stanton of Salem." 3
Boston MA, 1743: served as Sergeant of Artillery. 3
Appointed in 1743 as Constable in Boston MA declined to serve and paid fine. 3
Advertised in the Boston Evening-Post (Boston MA), 27 Jan 1746, "William Simpkins, goldsmith, loss of a piece of silver three inches broad, 1/4 inch thick and weighing about fourteen ounces." 3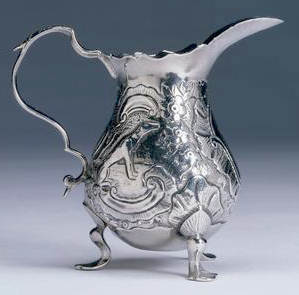 Creamer, c 1750-1760
Cleveland Museum of Fine Art
h: 4 1/4"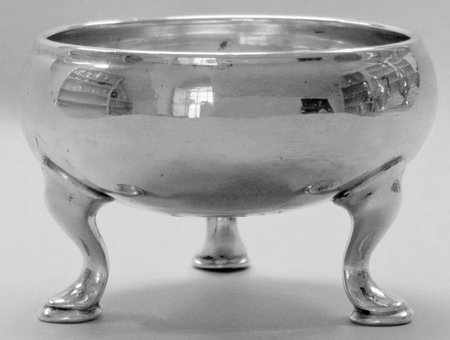 Footed salt, c 1750
Winterthur Library
h: 1 5/8"
d: 2 5/8"
Engraved "B over I * S". An identical salt by Samuel Burt is in the same collection.
Boston MA, 1757: served as Ensign of Artillery. 3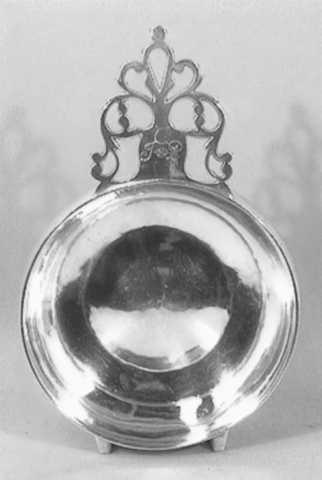 Porringer, c 1760
Boston MA
l: 7 3/4"
wt: 7 oz
Engraved "C over J * P."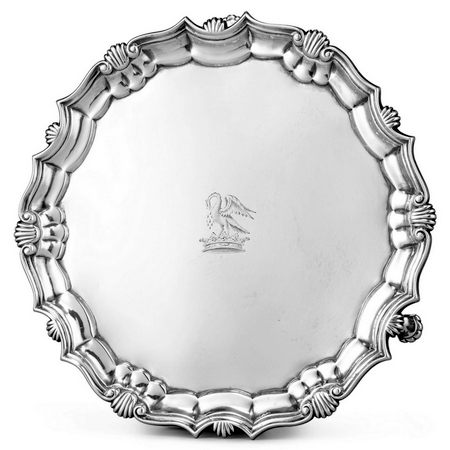 Salver, c 1760
Private Collection
d" 8"
wt: 13 oz, 4 dwt
Engraved on front with the crest of Richard Lechmere
He was a partner circa 1770 with Samuel Minott in Boston MA as MINOTT & SIMPKINS. 3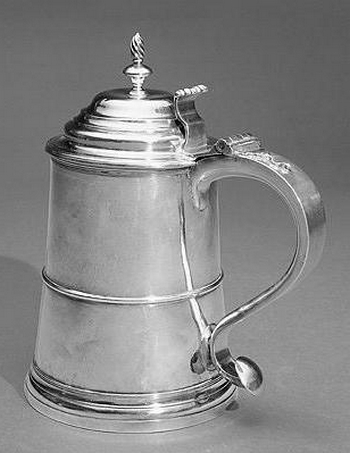 Tankard also marked by Samuel Minott, Bef 4 Nov 1770
Private Collection
h: 8 3/4"
wt: 28 oz, 10 dwt
Engraved The Gift of / Mrs. Sarah Adams: (Relict / of mr. Edward Adams late of / Milton.) to the first Church in / Braintree..
William married Elizabeth Symmes on 14 May 1726 in Boston MA. (Elizabeth Symmes was born on 20 Mar 1707 in Boston MA.)