Joseph Richardson
Born: 28 Sep 1711, Philadelphia PA

Marriage (1): Mary Allen on 14 Apr 1748 in Philadelphia PA

Marriage (2): Hannah Worrell on 13 Aug 1741 in Chester PA

Died: 1784, Philadelphia PA
General notes:
Silversmith
Events in his life were: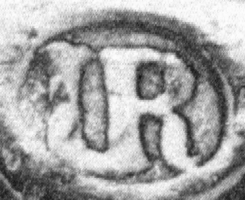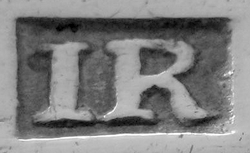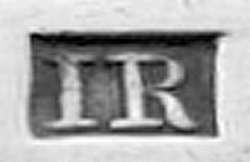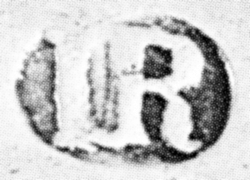 Punch ladle, c 1735-1745
Yale University
l: 15 3/16
wt: 7 oz, 15 dwt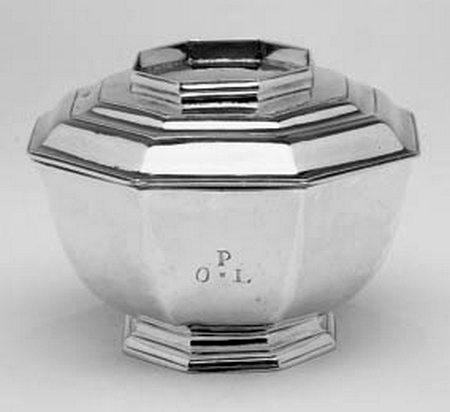 Sugar bowl and cover, 1736
Private Collection
h: 3"
w: 4"
wt: 11 oz, 5 dwt
Engraved P over O L for Oswald and Lydia (Robinson) Peel.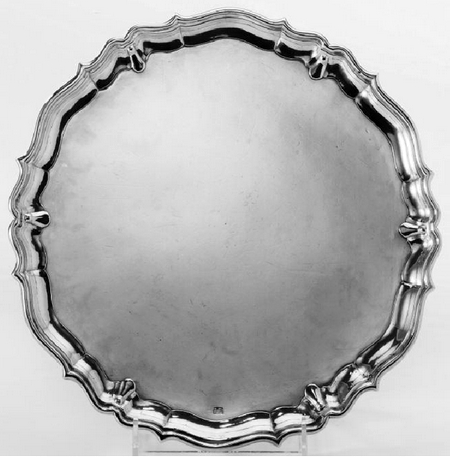 Salver, 1739
Private Collection
d: 9 3/4"
wt: 21 oz, 15 dwt
Engraved M E on back for Mary (Heath) Emlen.
Page from day book, 1744-1748
Historical Society Pennsylvania 32

Advertised in the Pennsylvania Gazette (Philadelphia PA), 1744-1784, as goldsmith. 3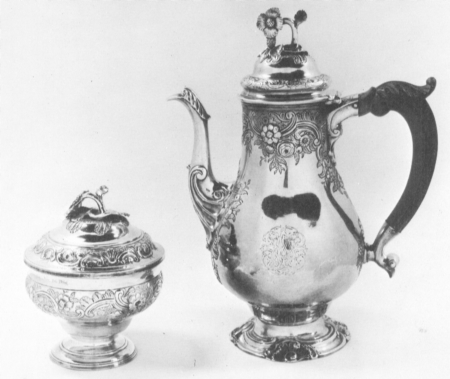 Coffeepot and sugar bowl, c 1754
Historical Society Pennsylvania 20
h: 11" (coffepot)
Made for the wedding of Sarah Shoemaker and engraved with her cypher.
Master to William Young Abt 1755 in Philadelphia PA. 1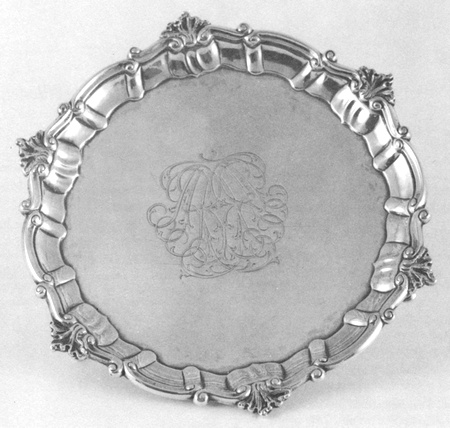 Salver, c 1755-1760
Moore Collection at Providence College
h: 1 1/16"
w: 8 1/16"
wt: 11.2 oz
Engraved ERR in a mirror cipher for Francis and Rebecca Rawle.
Teapot, c 1755-1760
Private Collection
h: 5 1/2"
wt: 19 oz
Engraved HEL for Hannah (Emlen) Logan.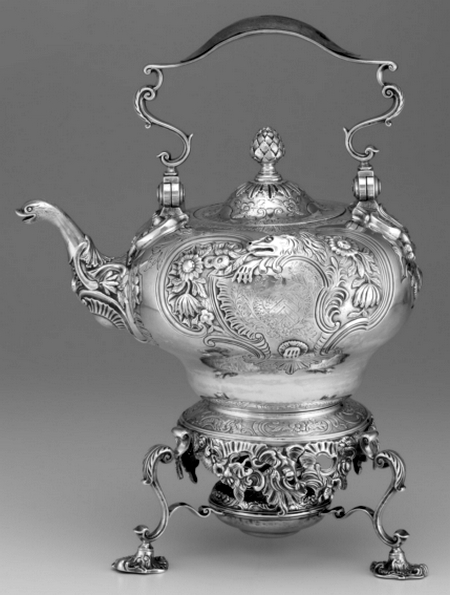 Tea kettle, c 1760
Yale University 20
h: 14 3/4"
Engraved with Plumstead arms and made for the widow of Clement Plumstead, mayor of Philadelphia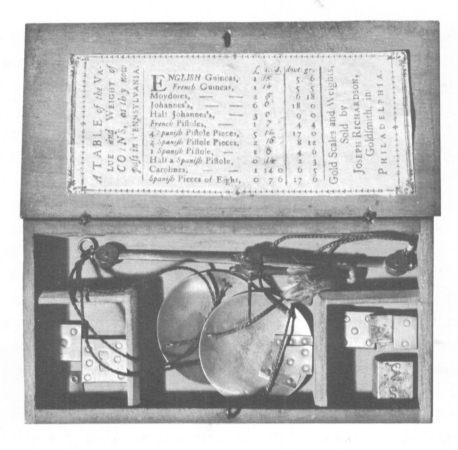 Goldsmith's scales, c 1760
Historic Deerfield 3
Imported from England and labeled by Richardson for re-sale. This set belonged to John Russell of Deerfield CT.
Advertised in 1763 (Philadelphia PA), with Philip Syng the sale "at their Houses" of the shop goods of Philip Huber, Jr., goldsmith. 10
Joseph married Mary Allen on 14 Apr 1748 in Philadelphia PA. (Mary Allen was born on 26 Jun 1716 in Philadelphia PA and died in 1787 in Philadelphia PA.)
Joseph next married Hannah Worrell on 13 Aug 1741 in Chester PA. (Hannah Worrell was born on 17 Dec 1715 in Chester PA and died in 1747 in Philadelphia PA.)