Barzillia Benjamin
Born: 28 Aug 1774, Milford CT

Marriage (1): Mary Wheeler on 16 Nov 1797 in Milford CT

Died: 6 Apr 1844, Bridgeport CT
General notes:
Silversmith
Events in his life were: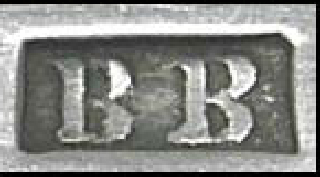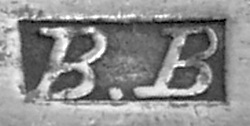 He worked in 1800-1819 as a silversmith in Bridgeport CT in shop adjoining his house on East Main Street. 3
Advertised on 15 Aug 1813 (Bridgeport CT), offering military and fancy goods, silver-plated cut and thrust, and best gilt hangings for officers, brass mounted horsemen's hangars, gilt and brass mounted artillery swords, gilt and silver-plated epaulettes, guns, bayonets, cartridge boxes and bullets, rods and brushes, etc.
He worked in 1820-1829 as a silversmith in New Haven CT in the shop at the corner of Church & Chapel Streets formerly used by Robert Fairchild. On his return to Bridgeport in 1829, the shop was taken over by his son, Everard. 3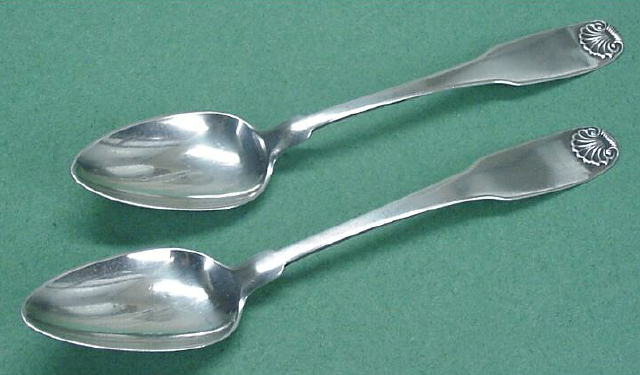 Placespoons, c 1820
Private Collection 1
l: 6"

1825-1827: his name also appears in New York directories. 3
He worked in 1829-1844 as a silversmith in Bridgeport CT 4
Barzillia married Mary Wheeler on 16 Nov 1797 in Milford CT. (Mary Wheeler was born in 1778 in Milford CT and died on 3 Jan 1837.)