Dennis Cornwall Wilcox
Born: 4 Dec 1828, Middletown CT

Marriage (1): Mary Peck on 23 Dec 1852 in Middletown CT

Died: 14 Apr 1886, New York City NY
Cause of his death was suicide.
General notes:
Pewtersmith
Events in his life were:
He appeared on the 1850 census taken at Meriden CT, listed as a manufacturer, living in his brother's household.
He was a partner in 1852 with Horace Cornwall Wilcox Isaac Lewis, James Frary, Lemuel Curtis, William Lyman, and John Munson in Meriden CT as MERIDEN BRITANNIA Co. He continued as manager of the firm until his retirement in 1880. 12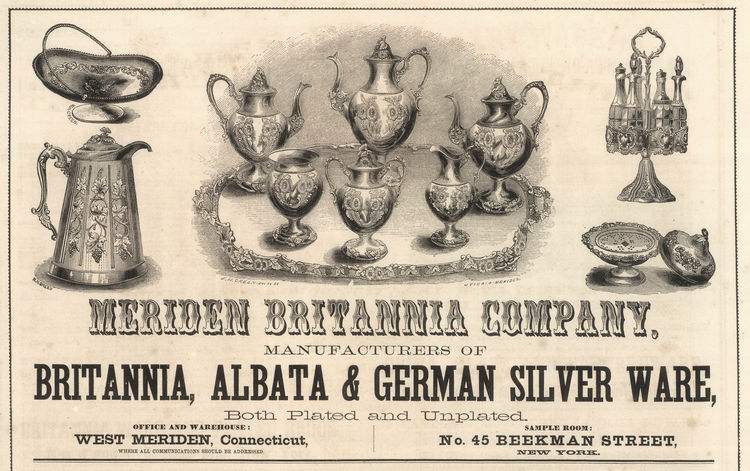 Advertised in the Colton's Advertising Atlas Of America, 1857, for the MERIDEN BRITANNIA Co.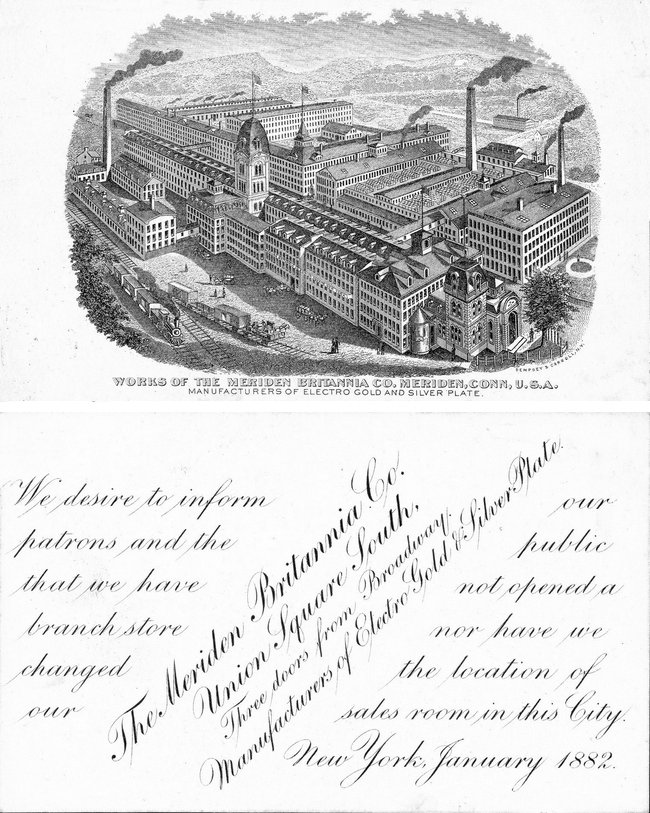 Trade card for the MERIDEN BRITANNIA Co., 1882
Private Collection

Dennis married Mary Peck on 23 Dec 1852 in Middletown CT. (Mary Peck died on 27 Dec 1911 in Meriden CT.)