Stephen Emery
Born: 23 Mar 1749, Exeter NH

Marriage (1): Mary Ann Knox on 20 Mar 1777 in Boston MA

Died: 16 Nov 1801, Boston MA
General notes:
Silversmith
Events in his life were: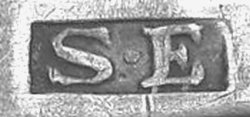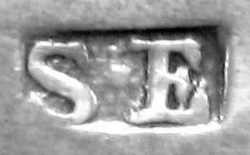 Apprenticed circa 1763-1770 to Daniel Parker in Boston MA 9
He probably stayed on several years as a journeyman.
He worked circa 1775-1800 as a silversmith in Boston MA
Listed in city directory for 1800 at No 1 Fish Street. 3
Teaspoon, c 1775
Museum of Fine Arts, Boston 10
l: 5 1/8"
wt: 8 1/2 dwt
Engraved with crest of bird on branch over MS for Mary Storer.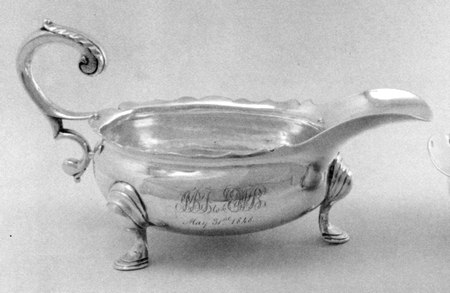 Sauce boat, c 1775
Moore Collection at Providence College 23
h: 4 7/8"
l: 8 1/2"
wt: 14 oz
One of a pair engraved T E C / August 24th 1762 for Thomas and Elizabeth (Scammon) Cutts.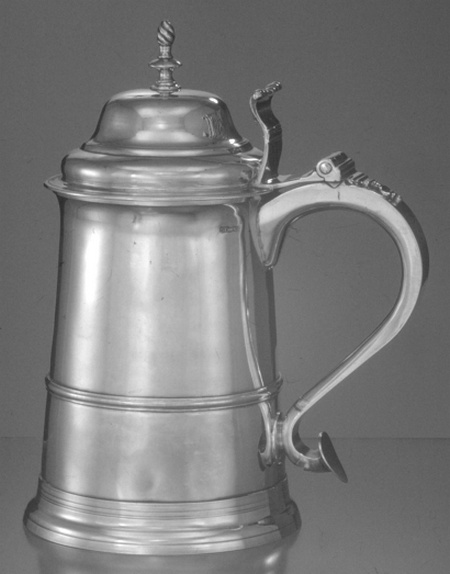 Tankard, c 1780-1790
Yale University 9
h: 9 1/8"
Based on the proportions, mouldings, and cast elements, this may be the tankard Emery order from Paul Revere in August 1787.
Advertised in the Massachusetts Centinel (Boston MA), 1789, that he carried on "the goldsmith business in all its branches" at 5 Union Street, which would have been next door to Joseph Loring. 3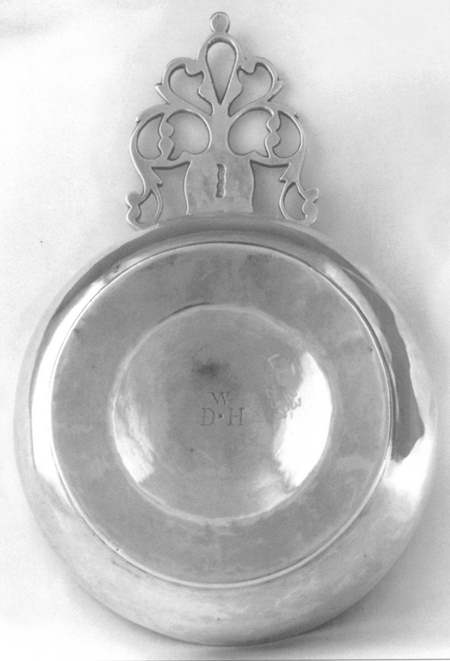 Porringer, 1789
Huntington Library 24
d: 5 1/4"

Engraved W over D • H for David and Hannah (Watts) West.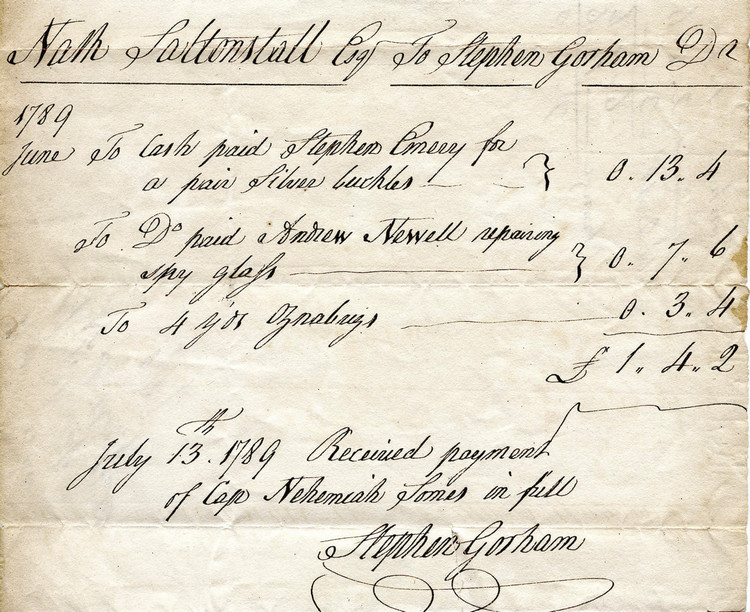 Receipt from Stephen Gorham, Jun 1789
Winterthur Library
The second entry refers to Andrew Newell.
Stephen married Mary Ann Knox on 20 Mar 1777 in Boston MA. (Mary Ann Knox was born on 3 Oct 1755 in Boston MA and died in Dec 1801.)