Koenraedt Ten Eyck
Born: 9 Apr 1678, Albany NY

Marriage (1): Geertje Van Schaick on 24 Sep 1704 in Albany NY

Died: 23 Jan 1753, Albany NY
General notes:
Silversmith
Events in his life were:
He worked circa 1698-1716 as a silversmith in Albany NY 8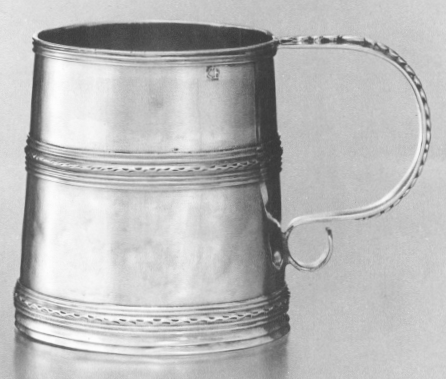 Mug, c 1700-1710
Yale University 27
h: 3 1/2"
wt: 8 oz, 1 dwt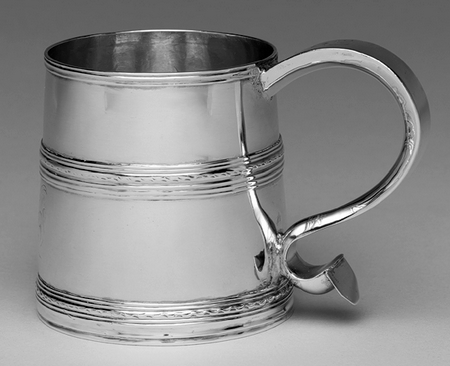 Mug (one of a pair), c 1700-1725
Metropolitan Museum of Art
h: 3 5/8"
l: 5 1/4"
Engraved JES in an interlaced reverse cipher on front and S over I • E for Johannes and Elizabeth (Staats) Schuyler. The matching mug is in the collection of the New York Historical Society.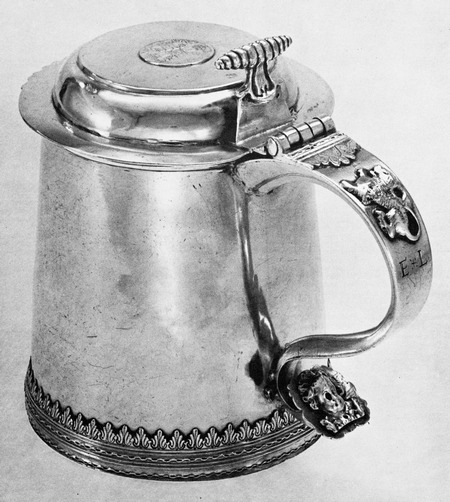 Tankard, c 1715
Private Collection
h: 7"
Engraved W over E * E for Evert and Engeltje (Lansing) Wendell on front and E * L for Engeltje Lansing.
He worked after 8 May 1716 as a silversmith in New York City NY 8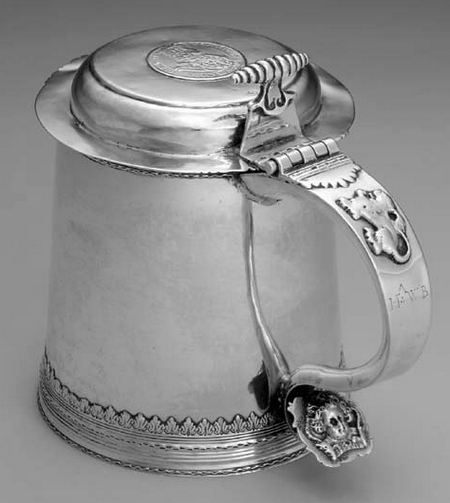 Tankard, c 1728
Private Collection
h: 7 3/8"
wt: 36 oz
Engraved A over H * WB for Abraham and (H)Anna (Van Deusen) Witbeck.
Appointed in 1747-1750 as Representative to Colonial Assembly in Albany NY 8
Koenraedt married Geertje Van Schaick, daughter of Unknown and Unknown, on 24 Sep 1704 in Albany NY. (Geertje Van Schaick was born about 1692 in Albany NY.)