Andrew Underhill
Born: 17 Apr 1749, Cedar Swamp NY

Marriage (1): Deborah Willett on 3 Nov 1774 in Matinecock NY

Died: Bef 14 Jun 1794, New York City NY
General notes:
Silversmith
Events in his life were:
He worked in 1775-1788 as a silversmith in New York City NY 4
Coffeepot, c 1775
Private Collection
h: 12 1/4"
wt: 38 oz, 10 dwt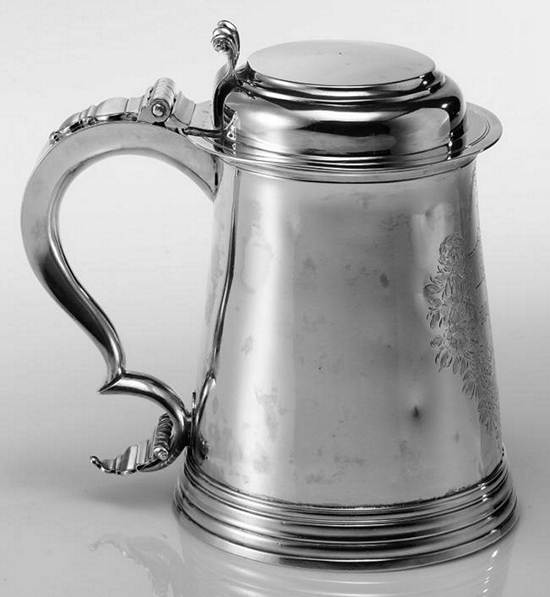 Tankard, c 1775
Private Collection
h: 7 1/2"
Engraved L over I P on handle for Joseph and Phoebe (Townsend) Lawrence.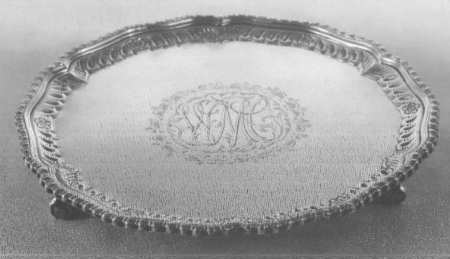 Salver, c 1780
Museum of the City of New York 28
h: 1 1/8"
d: 7 3/4"
wt: 19.5 oz
Engraved WMC for William and Margaret (Van Dam) Cockcroft.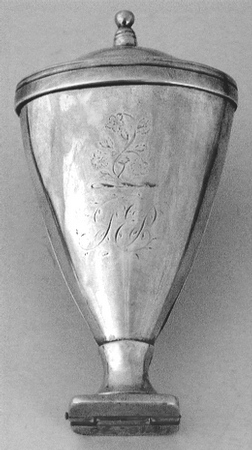 Nutmeg Grater, c 1780
Henry Luce III Center for the Study of American Culture
h: 2 3/4"
d: 1 3/8"
Engraved JP with the Pintard family crest for John Pintard. Though unmarked, the piece is given to Underhill because of the identical engraving on a large dinner service he made for Pintard.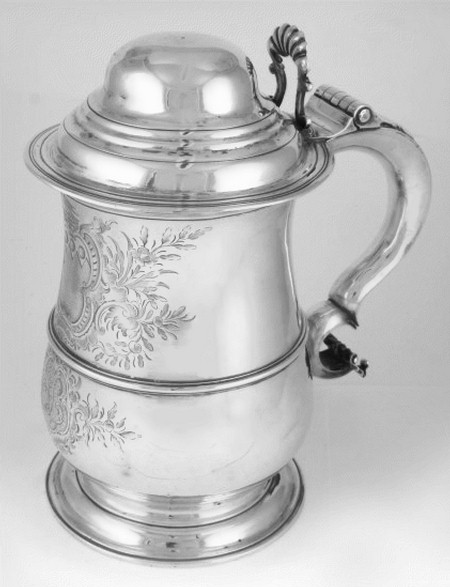 Tankard, c 1780
Private Collection
h: 8 1/2"
wt: 32 oz
Engraved SL in an elaborate cartouche for Samuel Latham.
Andrew married Deborah Willett on 3 Nov 1774 in Matinecock NY. (Deborah Willett was born about 1750 in Islip Long Island NY.)