Henry Clay Yale
Born: 5 Aug 1829, Meriden CT

Died: 27 Feb 1897, New York City NY
General notes:
Pewtersmith and silverplater
Events in his life were: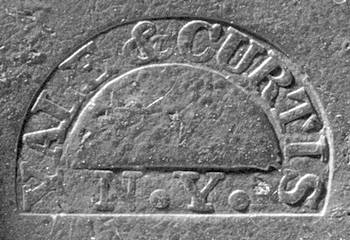 He was a partner circa 1852-1867 with Stephen Curtis in New York City NY as YALE & CURTIS. Beginning as britannia makers, the firm is also listed in late 1850 and early 1860 city directories as lamp and metal dealers. In 1866, they are listed as dealers in plated goods. The firm became CURTIS & Co. in 1867.