Benjamin Goodwin
Born: 21 Feb 1732, Boston MA

Marriage (1): Hannah Lebaron on 17 Nov 1757 in Boston MA

Died: 30 Nov 1792, Easton MA
General notes:
Silversmith
Events in his life were:
Apprenticed on 14 Jan 1745-1748 to John Parkman in Boston MA 9

Described as a 'poor child' by the Boston Overseers of the Poor, he was apprenticed for a term of seven years to his cousin to learn "the Art & Mistery of a Gold Smith Also to Read Write & Cyper."
He worked in 1755-1765 as a silversmith in Boston MA
From various court records filed after 1765, it appears that he had given up full-time silversmithing and had become a general merchant. 3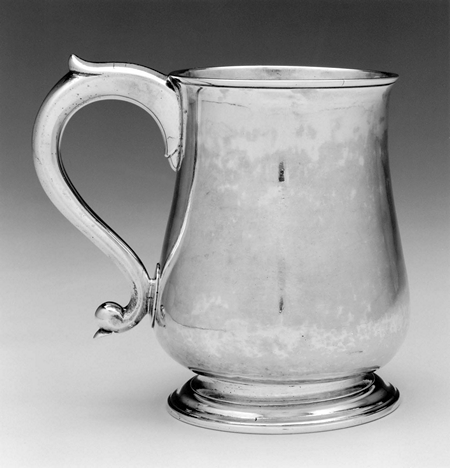 Cann, c 1755
Museum of Fine Arts, Boston
h: 4 7/8"

This is one of three pieces made for the Goodwins, including the following tankard and a porringer.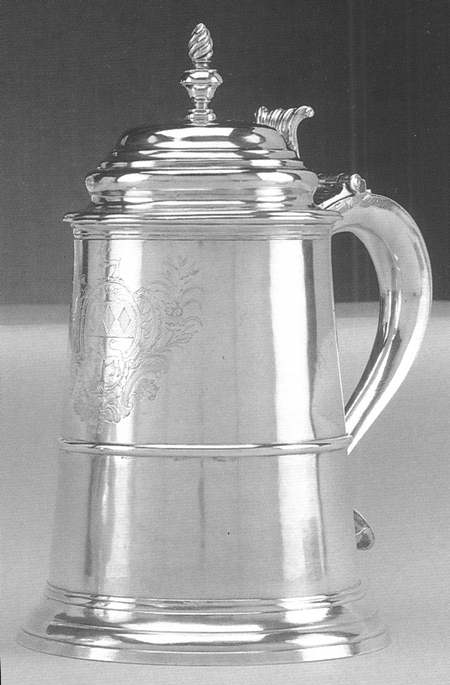 Tankard, c 1760
Private Collection
h: 9 1/4"
wt: 31 oz
Engraved G over N*L for Nathaniel and Lydia (Lebaron) Goodwin.
Benjamin married Hannah Lebaron, daughter of Unknown and Unknown, on 17 Nov 1757 in Boston MA. (Hannah Lebaron was born on 5 Apr 1734 in Plymouth MA and died on 25 Oct 1775 in Boston MA.)