Elias Davis
Born: Abt 1746, Newburyport MA

Marriage (1): Pheobe Woodman on 28 Dec 1769 in Newburyport MA

Died: 15 Sep 1783, Newburyport MA
General notes:
Silversmith
Events in his life were: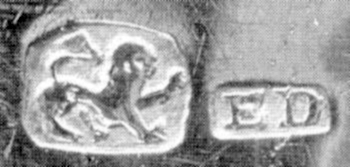 Simple Elegance:, . 2 Silversmith working in Newburyport, c. 1775. His mark is on a large spoon which was donated to a church in Newburyport by Joshua Titcomb, yeoman, in his will in 1770. A cann with his mark was on display at the Rhode Island School of Design. When Davis died in 1783, he left his business to his 17 year-old apprentice, Jacob Perkins, who later moved to Philadelphia. Elias may have made the spoon recovered by William Coffin Little in 1775. In a deed dated 21 July 1778, Elias Davis of Newburyport, goldsmith, purchased a house and land in Newburyport. Probate records of 1797 establish a son, Elias Davis, born 1782, who became a silversmith and worked in Newburyport, Boston (by 1805), and Gardiner, Maine (by 1828).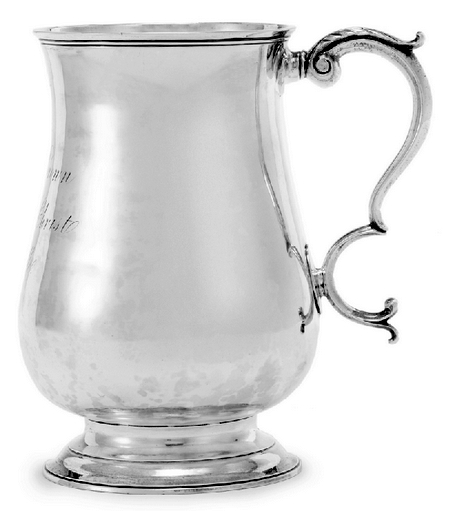 Cann, c 1775
Private Collection
h: 5 3/4"
wt: 14 oz
Engraved "Moses Brown to The Church of Christ in Brownville 1823"
Master to Jacob Perkins Abt 1779 in Newburyport MA. It is traditionally accepted that Davis left his business to his apprentice, who was 17 at the time of his master's death. 3
Elias married Pheobe Woodman on 28 Dec 1769 in Newburyport MA. (Pheobe Woodman was born about 1748.)