Samuel Casey
General notes:
Silversmith
Events in his life were: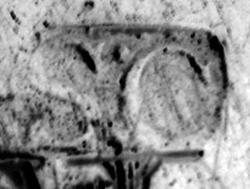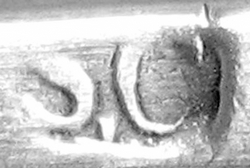 Made freeman of Exeter RI, 1745. 3
He worked about 1745 as a silversmith in Exeter RI 3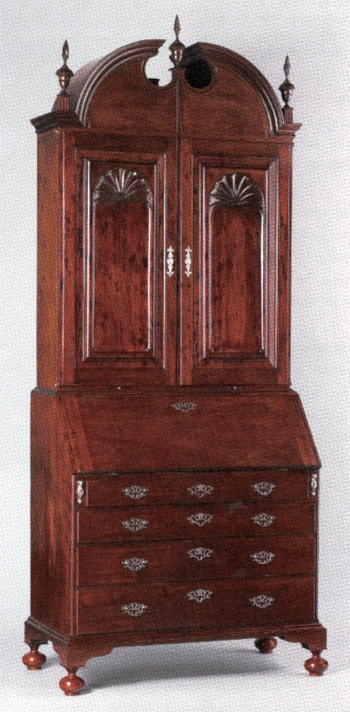 Desk and bookcase made by Christopher Townsend, c 1745-1750
Private Collection
The case, made for Reverend Nathaniel Appleton, features silver hardware marked by Casey.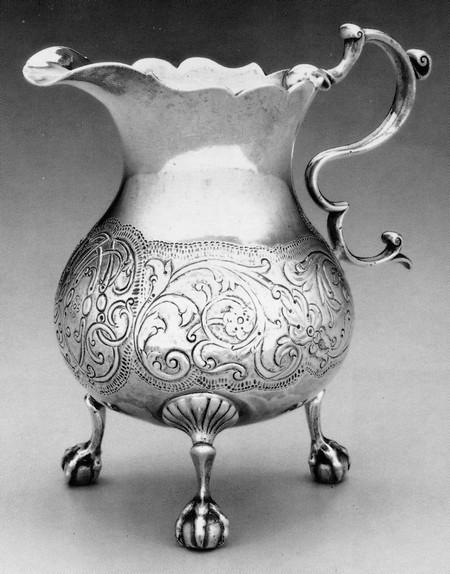 Cream pot, 1750-1760
Museum of Fine Arts, Boston 1
h: 4"
wt: 4 oz, 11 dwt

He worked circa 1750 as a silversmith in Kingston RI referred to there in a deed dated 15 Mar 1750. 3
Teaspoon, 1751
Museum of Fine Arts, Boston 10
l: 4 5/8"
wt: 7 1/2 dwt
Engraved Ann Hurd / 1751 on back of handle. Spoons with the same stamped handle are known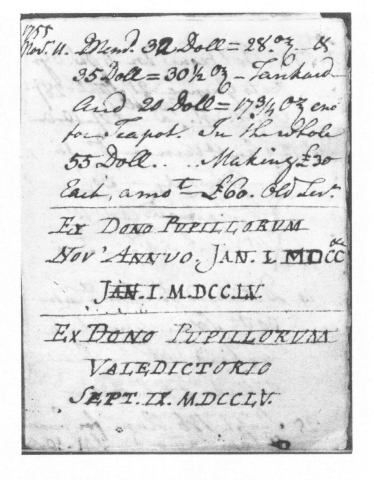 Receipt, 1755
Yale University 27
From the account book of Ezra Stiles relating to the Yale tankard; it was commissioned after Stiles had moved to Newport RI where he was appointed minister to the Second Congregational Church. An entry in his diary, dated 19 Nov 1755, reads: "Delivered to Samll [sic] Casey 30 oz Silver to make a Tankard with -- Price of making to be £30."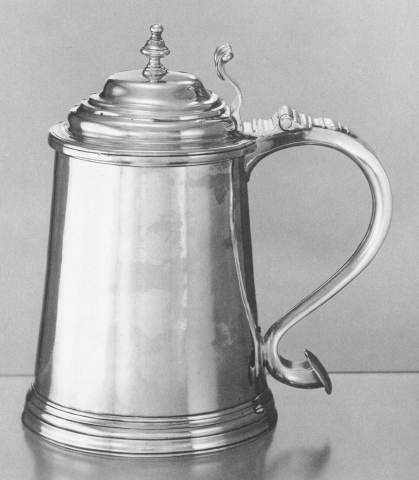 Tankard, 1755
Yale University 27
h: 8 1/8"
wt: 27 oz, 13 dwt
See example: Receipt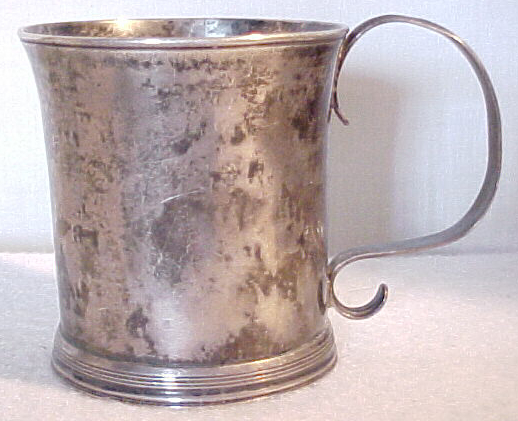 Cup, c 1760
Private Collection 1
h: 3 1/2"
Engraved M • Richardson to W • Robinson

Beaker, c 1760-1770
Yale University 13
h: 3 5/8"
d: 2 3/16"
wt: 4 oz, 12 dwt
Engraved ESTER / HELME on the bottom. Her father, Judge James Helme, sat as presiding judge in Casey's trial for counterfeiting, 11 Oct 1770. A matching beaker of slightly different size is at Winterthur.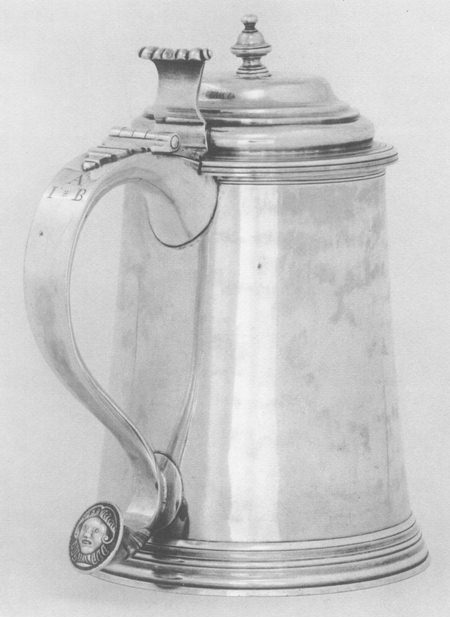 Tankard, c 1760
Museum of Fine Arts, Boston 10
h: 8 7/8"
d: 5 3/4" (of base)
wt: 36 oz
Engraved A over I * B for Job and Bridget (Sanford) Almy.
1 Oct 1764: notice in Boston News-Letter and Newport Mercury of home being destroyed by fire caused by his goldsmith's forge: ". . . the House of Samuel Casey, Esq; of South Kingstown, was reduced to Ashes. A large Variety of Furniture, a considerable Quantity of European Goods, with Drugs, Medicines, &c. makes Mr. Casey's Loss, as we are informed, amount to near Two Thousand Pounds Sterling. The most of his Books, and a small Part of his Furniture, were the principal of what was saved." 3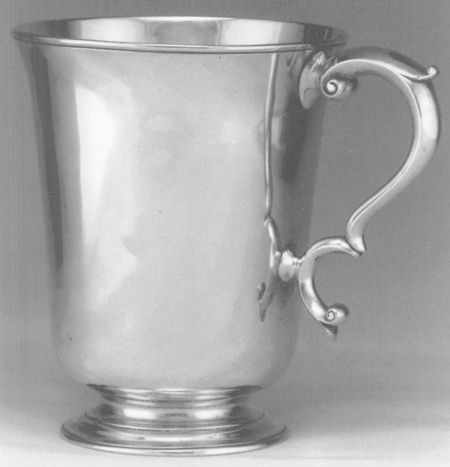 Cup, c 1766
Huntington Library 24
h: 5 1/2"
Engraved V over T * M for Thomas and Mary (Mears) Vernon, married 20 May 1766.
Kingston RI, 1770: arrested for counterfeiting dollars. Tried before Judge James Helmes on 11 Oct 1770 and sentenced to death by hanging 12 Oct 1770, according to the Providence Gazette (13-20 October 1770). The same paper (27 October and 03 November 1770) mentions petition to General Assembly. The same paper (3-10 November 1770) tells of crowd breaking into gaol, setting free criminals lately convicted "of money making, one of whom (Samuel Casey) was under penalty of death." The Rhode Island State Archives show his wife Martha Casey petitioned the General Assembly in September 1779 for a pardon, stating he had "wandered in exile nine years forlorn and forsaken and destitute of every means of support to make his life even desirable, separated from his wife and offspring," and pleaded for amnesty and pardon. On 17 September 1779, declared absolutely pardoned, released and discharged from all treason, felonies and other offenses done before 19 April 1775. 3
13 Apr 1770: declared insolvent in Newport Mercury. 3
Samuel married Martha Martin about 1753. (Martha Martin was born about 1732 in Kingston RI.)