Peter Quintard
Born: 14 Jan 1699, New York City NY

Marriage (1): Jeanne Baillereau in 1723 in New York City NY

Marriage (2): Deborah Knapp after Sep 1757

Died: 10 Nov 1762, Norwalk CT
General notes:
Silversmith
Events in his life were: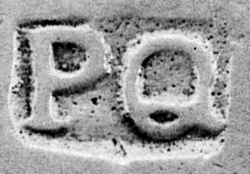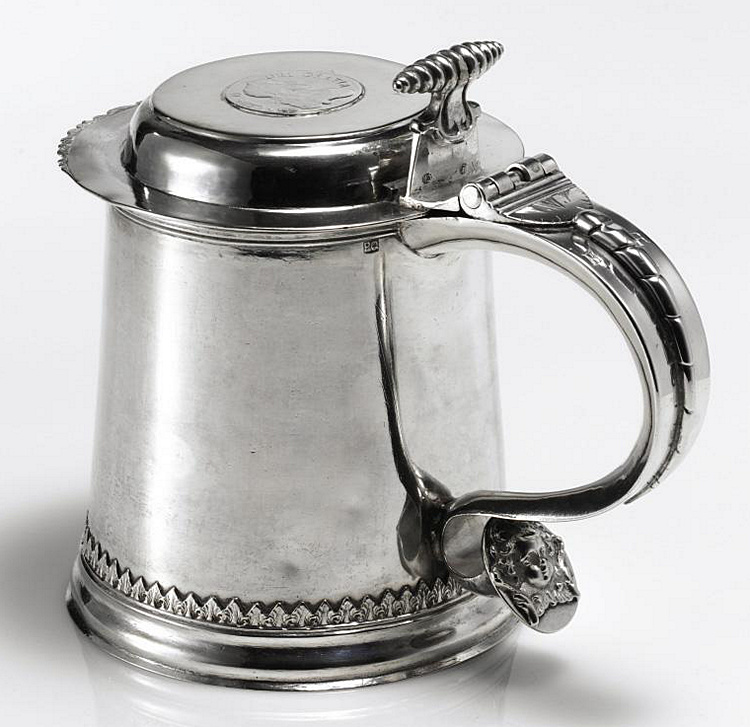 Tankard, c 1720
Private Collection
h: 7"
wt: 31 oz
Marked by both Quintard and his master, Charles LeRoux, indicating it may have been made at the end of his apprenticeship.

He worked circa 1720-1737 as a silversmith in New York City NY 3
Master to Peter David 1722 in New York City NY. 1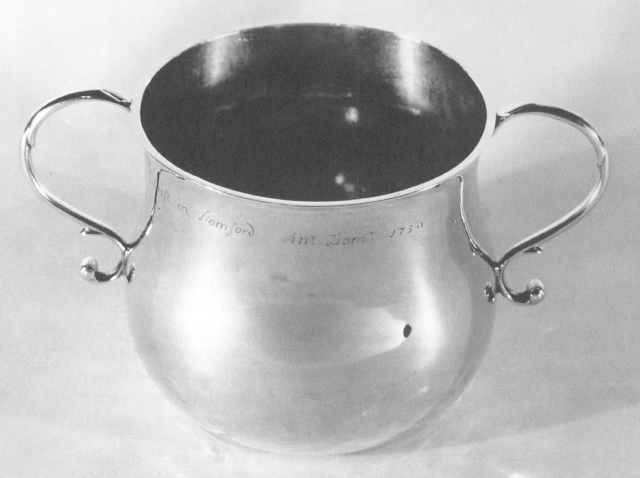 Caudle cup, c 1730
First Congresional Church Stamford CT 14
h: 3 9/16"
Engraved "The Gift of Mr Jonathan Gold to the Church of Christ in Stamford Ano Domo 1730." Jonathan Gold, in his will of October 1730, left £8 to the church, used to purchase this cup.
He worked in 1737-1755 as a silversmith in Norwalk CT in 1737 was living at southeast corner Wall Street and West Avenue; in 1739 at northeast corner of Pine Street and West Avenue. 3
Advertised in the Gazette (New Haven CT), 18 Oct 1755, that he had pasture for cattle and horses on west side of Norwalk River. 3
Flynt & Fales:, . 3 His estate inventory lists
goldsmith's tools, £35
gold and silver articlesóbeads, rings, buckles, spoons, etc.ó£20/18/1
house lot, barn and shop, £230/3/0.
Peter married Jeanne Baillereau in 1723 in New York City NY. (Jeanne Baillereau was born on 3 Jul 1708 in New York City NY and died on 2 Sep 1757 in Norwalk CT.)
Peter next married Deborah Knapp after Sep 1757. (Deborah Knapp was born on 28 Jan 1705 in Stamford CT.)