Samuel Hamlin
Born: 9 Sep 1746, Middletown CT

Marriage (1): Thankful Ely on 31 Oct 1771 in Middletown CT

Died: 1 Apr 1801, Providence RI
General notes:
Pewtersmith
Events in his life were: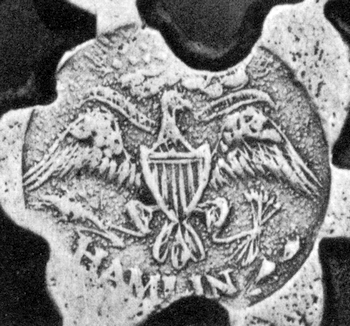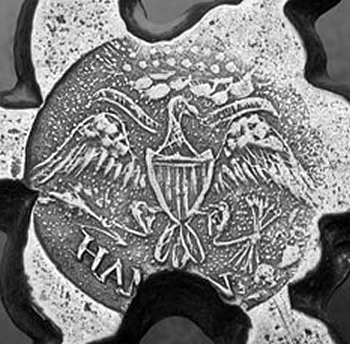 He worked in 1771-1774 as a pewtersmith, brazier, and coppersmith in Providence RI from his shop on Long Wharf. 11
He was a partner in 1774-1781 with Gershom Jones in Providence RI as HAMLIN & JONES. The partnership ended in a law suit between the partners, Jones suing for monies owed and given judgement for £100 15s and costs of suit. 11
Tankard, c 1790-1800
Private Collection
h: 5 7/8"
d: 4" (of base)
Possibly from the shop of Samuel Ely Hamlin, who is known to have used this mark at the beginning of his career.
Samuel married Thankful Ely, daughter of Unknown and Unknown, on 31 Oct 1771 in Middletown CT. (Thankful Ely was born on 8 Feb 1745 in Providence RI.)