John Schenck
General notes:
Silversmith
Events in his life were:

New York City NY, 1795: granted administration of Garret Schanck's estate. 8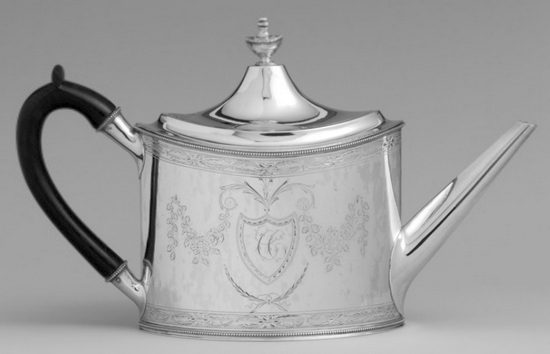 Teapot, c 1795
Metropolitan Museum of Art
h: 7 9/16"
w: 12 5/8"
wt: 24 oz, 2 dwt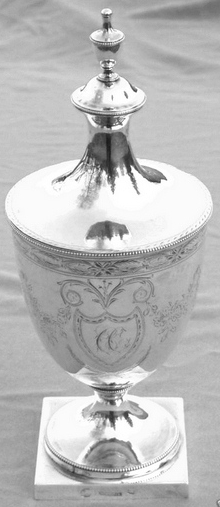 Sugar urn, c 1795
Private Collection
h: 11"
w: 3 5/16" (square base)
Advertised in the Time Piece & Literary Companion (New York City NY), 22 Mar 1795-31 Mar 1797,
"John Schenck, Gold, Silver Smith, and Jeweller; No. 133 Water Street, takes the liberty to inform the public in general and his friends in particular, that he carries on the above branches with elegance and dispatch." 4
Advertised on 31 Mar 1797 (New York City NY), his shop at 133 Water Street, "Where he carries on business in all its branches with elegance and dispatch."
4
He worked after 1799 as a silversmith in Freehold NJ by the middle of 1799, he and his cousin Teunis Dubois left the city and returned to Monmouth County NJ where they both worked at farming and silversmithing in a small way. He is recorded as "John Schenck, Silv'r" in various public and court documents into the 1840s.