Solomon H. Sylvester
Born: 14 Jan 1834, Plymouth MA

Died: 19 Jun 1885, Middleboro MA
General notes:
Merchant
Events in his life were:
He worked circa 1850-1880 as a fancy goods merchant in Middleboro MA
Originally a barber and hair dresser, he established an ecclectic fancy goods shop at 19 Center Street, where he sold gold and silver goods, pictures, frames and brackets. He was also a noted taxidermist and wrote a popular manual on the subject that went through three editions. On April 6, 1867, the Middleboro Gazette reported that "Mr. S. H. Sylvester has just stuffed a gorilla for the menagerie at Boston. The owners valued it when alive at $1000".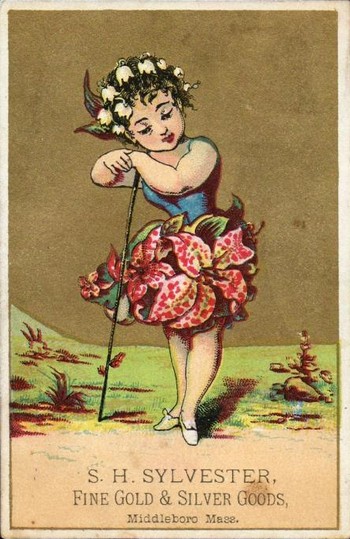 Tradecard, c 1870
Private Collection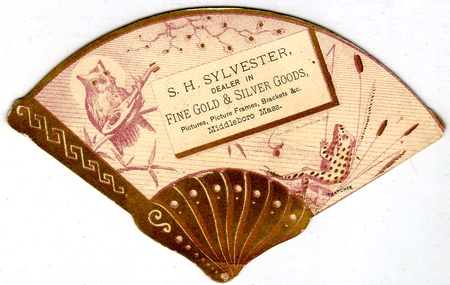 Tradecard, c 1870
Private Collection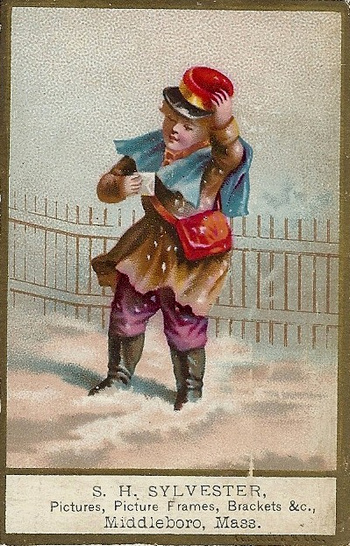 Tradecard, c 1870
Private Collection