Alvah F. Wait
Born: 1841

Died: 1899, Ravenna OH
General notes:
Jeweler
Events in his life were:
He was a partner in 1871 with Edwin R. Wait in Ravenna OH as WAIT BROTHERS.
He was a partner in 1875-1882 with Edwin R. Wait and Dwight A. Dewey in Akron OH as WAIT, DEWEY & Co, purchasing the shop of Henry S. Abbey. The shop was sold to FOLTZ & FRANK in 1877.
Advertised in the The Summit County Beacon (Akron OH), 10 Nov 1875,
Wait, Dewey & Co., in going into the jewelry business in Akron, in the well-known Abbey store, do not discontinue their Ravenna store. Mr. Dewey will conduct the Akron business, which will be begun in a few days from now.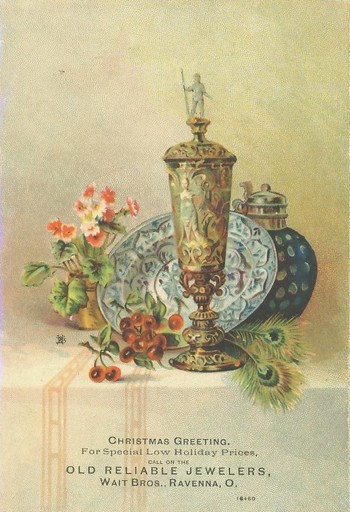 Tradecard, c 1885
Private Collection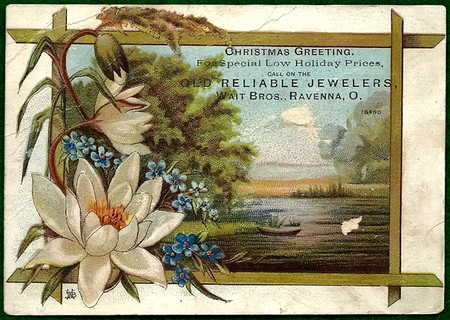 Tradecard, c 1885
Private Collection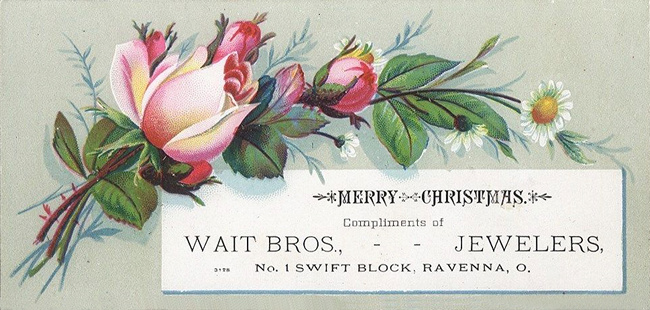 Tradecard, c 1885
Private Collection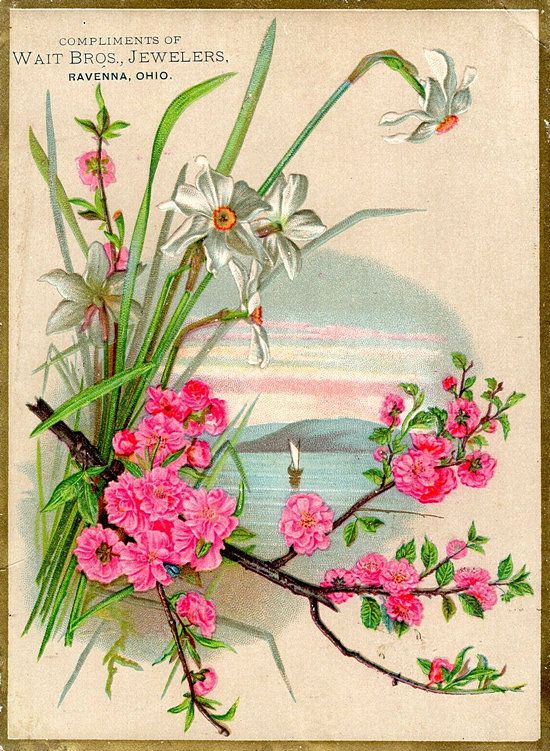 Tradecard, c 1885
Private Collection