John Gardiner
Born: 7 Oct 1734, New London CT

Christened: 13 Oct 1734, New London CT

Marriage (1): Sarah Palmes on 5 Jun 1766 in New London CT

Died: 1 Mar 1776, New London CT
General notes:
Silversmith
Events in his life were: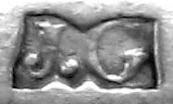 Flynt & Fales:, . 3 Made the silver cup now belonging to Berkeley Divinity School in Middletown CT, originally given to St. James' Church of New London in 1773 by Dr. Anthony Yeldall, a loyalist of Philadelphia in celebration of the sacrament by the first Protestant Episcopal bishop in America, Samuel Seabury. Reported missing in Battle of Long Island, Aug. 27, 1776. Inventory of his estate filed in 1777 included long list of silversmith's tools, among which were two stamps used as his touchmark.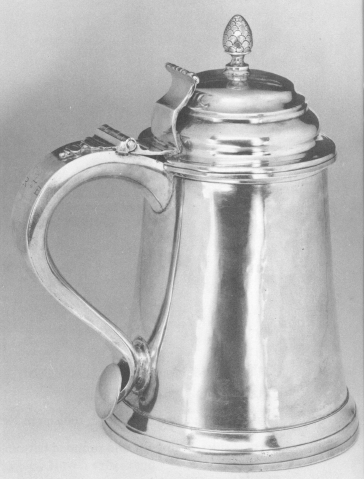 Tankard, c 1760-1774
Private Collection 14
h: 8 3/4"
Engraved L [over] R * E on handle; The Gift of RICHARD LORD Esqr / to his Grand Daughter / ANN LORD on bottom. Judge Richard Lord to grand daughter Ann, who married Captain Stephen Johnson in 1774.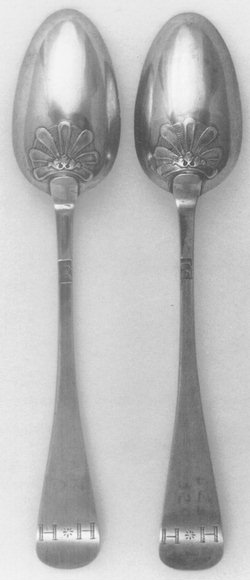 Spoons, c 1770
Huntington Library 24
l: 4 5/8"
Engraved H * H for Hulda Harris.
John married Sarah Palmes on 5 Jun 1766 in New London CT. (Sarah Palmes was born on 8 Aug 1742 in New London CT, died on 6 Apr 1830 in New London CT and was buried in Apr 1830.)