George Ryall Downing
Born: 22 Sep 1789, Columbia, NY

Marriage (1): Mary Riggs

Died: 30 May 1876, Brooklyn NY
General notes:
Silversmith and jeweler
Events in his life were:



He worked after 1815 as a silversmith and jeweler in New York City NY
Listed in Longworth's 1834 city directory at 96 Reade Street and at 6 Cortlandt in 1843. Listed with his sons in Trow's 1860 Directory at 19 Maiden Lane.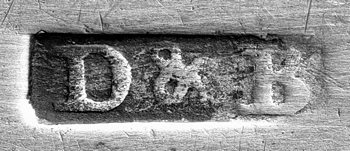 He was a partner circa 1838 with Samuel Baldwin in Newark NJ as DOWNING & BALDWIN, with a shop at 268 Broad Street.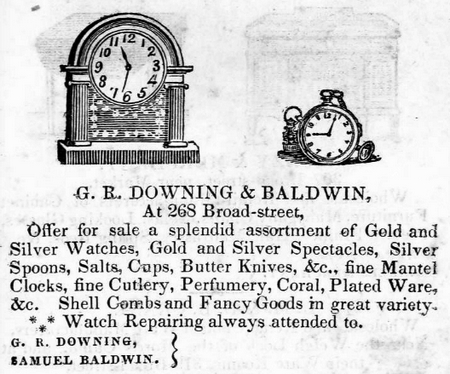 Advertised in the Directory of the city of Newark (Newark NJ), 1838,
Watch paper for DOWNING & BALDWIN, c 1840
Private Collection

George married Mary Riggs. (Mary Riggs was born on 9 Feb 1797 in New Jersey and died on 11 May 1888.)