James Emott Caldwell
Born: 15 Aug 1813, Poughkeepsie NY

Marriage (1): Sarah Caroline Butler on 1 Sep 1842 in Philadelphia PA

Died: 24 Sep 1881, Germantown PA
General notes:
Jeweler and watchmaker
Events in his life were:
He worked in 1837-1843 as a jeweler and watchmaker in Philadelphia PA working first for Samuel Hildeburn, then with JOHN C. FARR & Co.
12

He was a partner in 1843-1848 with James M. Bennett in Philadelphia PA as BENNETT & CALDWELL. 12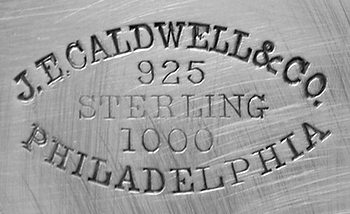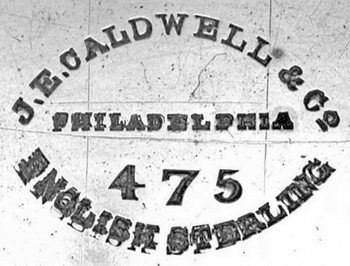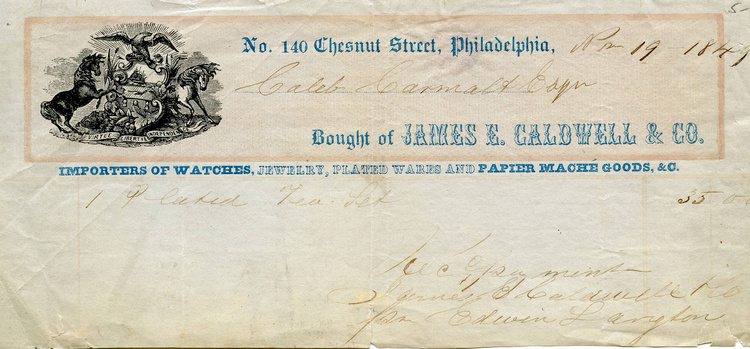 Receipt, 19 Nov 1849
Winterthur Library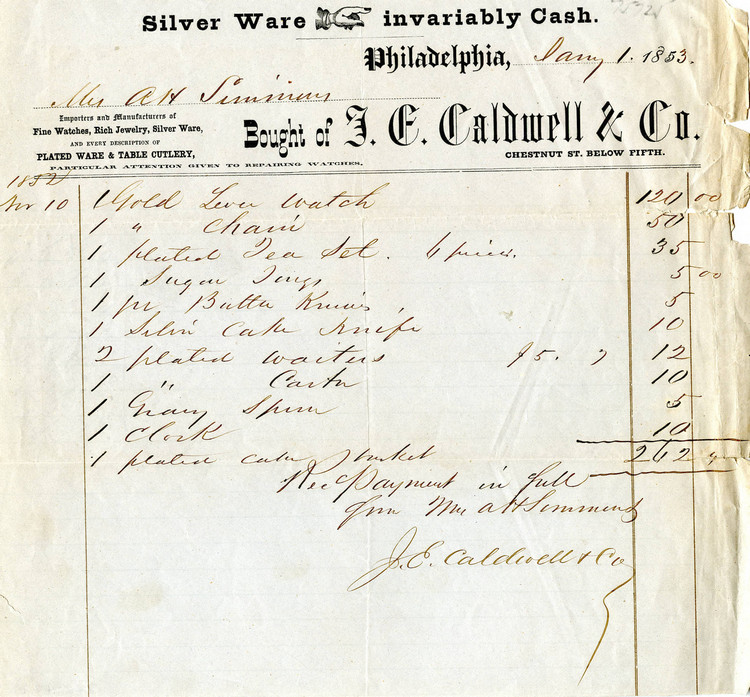 Receipt, 1 Jan 1853
Winterthur Library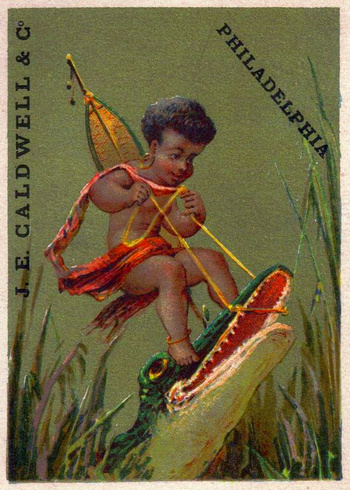 Tradecard, c 1875
Private Collection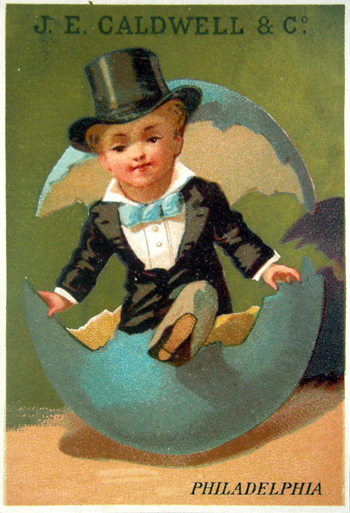 Tradecard, c 1875
Private Collection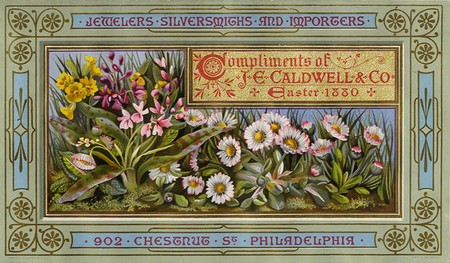 Tradecard, c 1880
Private Collection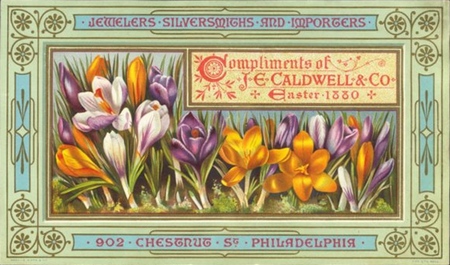 Tradecard, c 1880
Private Collection

Obituary printed in the Philadelphia Inquirer (Philadelphia PA) on 26 Sep 1881
DEATH OF J. E. CALDWELL, JEWELER
James Emmot Caldwell, whose name is inseparably connected with the history of the jewelry trade in Philadelphia, died on Saturday, at his residence in Germantown, in the sixty-ninth year of his age, his death being the result of exhaustion consequent upon old age and a complication of diseases.
Mr. Caldwell was born in Poughkeepsie, Dutchess county, N. Y., August 15, 1813. In his school days he was a classmate of Theodore Cuyler, Benson J. Lossing, Jackson S. Schultz, the Vassar brothers, who afterwards won distinction, and who remained his personal friends through life.
Early in life he was apprenticed to the silversmithing trade with Peter P. Hayes, at Poughkeepsie. Mr. Caldwell was the youngest apprentice in the establishment at that time, while the oldest was Joseph T. Bailey, between whom and the deceased there sprang up an intimacy that ripened into warm friendship in after life. After having completed his apprenticeship, he entered the employment of the elder Benedict, in New York city, where he learned watch-making in all its branches. In 1836 he came to this city, where he was at first employed in the wholesale jewelry house of Samuel Hildeburn, on Market street. He afterwards entered into the employment of John C. Farr & Co.
About the year 1840 Mr. Caldwell opened a retail store on Chestnut street, below Fifth, in the building afterward used as its office by the Franklin Insurance Company. A year or two later he removed opposite to the building then No. 140, where he remained until 1858. At first the firm had been Bennett & Caldwell. Upon the death of Mr. Bennett John C. Farr became associated with Mr. Caldwell, and the firm became J. E. Caldwell & Co., the style that is still retained. Mr. Farr retired after a few years, when Messrs. Edward Langton and Richard A. Lewis became Mr. Caldwell's partners. They still remain in the house.
The energy, enterprise and business sagacity of Mr. Caldwell resulted in such a rapid growth of the firm's trade from the start that repeated enlargements and removals were made necessary from time to time, inorder to gain the greater facilities demanded.
In 1858, the business was removed to Chestnut street, below Ninth. Before the ten year's lease expired, the firm removed in 1867 to its peresent location, No. 902 Chestnut street. The following year a terrible fire occurred, in which two clerks employed by the firm were burned to death. With characteristic energy, Mr. Caldwell went to work, and, before the smoke lifted from the ruins of the destroyed building, he had the present palatial marble structure contracted for.
Mr. Caldwell was a genial, companionable man, friendly and honorable in all his acts. His charity was unbounded, both in private dispensation and in his aid and support of many of the noblest of Philadelphia's practical benevolences. He was connected with Calvary Protestant Episcopal Church, Germantown, being for many years its accounting warden. He was a member of the Union League, and for a long period, one of its directors. He was also a director of the Farmers and Mechanics' Bank, and was identified, more or less prominently, with a number of useful organizations.
James married Sarah Caroline Butler on 1 Sep 1842 in Philadelphia PA. (Sarah Caroline Butler was born on 25 May 1824 in Northampton MA and died on 12 Nov 1904 in Philadelphia PA.)