David Wood
General notes:
Clock and watchmaker
Events in his life were: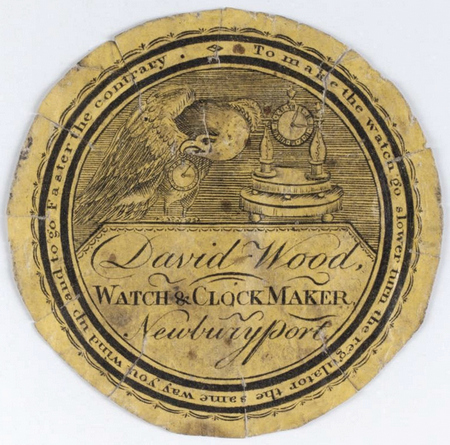 Watch paper, c 1810
American Antiquarian Society


He was a partner in 1818-1820 with Abel Moulton in Newburyport MA as MOULTON & WOOD.
Advertised in the Newburyport Herald (Newburyport MA), 18 Aug 1818, announcing that Abel Moulton had removed into the shop with Mr. David Wood, ". . . formerly occupied by the late Mr. Thomas H. Balch, where he continues to manufacture spoons and extra fine gold beads. A liberal discount made to whole sale purchasers."