Nathaniel Goodwin Wood
Born: 5 Oct 1824, Leominster MA

Marriage (1): Maria Sizer Johnson on 25 Feb 1847 in Leominster MA

Died: 24 Apr 1907, Boston MA
General notes:
Silversmith and jeweler
Events in his life were:
Apprenticed in 1842-1844 to WILLIAM P. MCKAY & Co. In Boston MA

He worked in 1846-1848 as a jeweler in Biddeford ME
He kept his Saco store open and travelled between the two.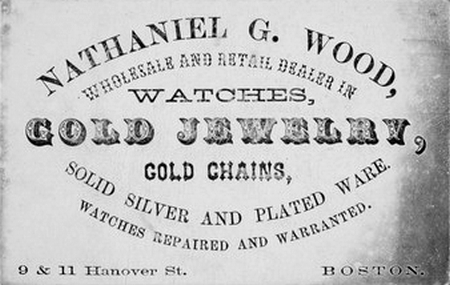 Tradecard, c 1850-1860
Private Collection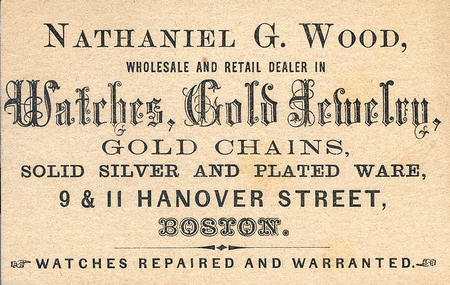 Tradecard, c 1850-1860
Winterthur Library


He was a partner circa 1860-1880 with Albert Nathaniel Wood in Boston MA as N. G. WOOD & SON, with a shop at 444 Washington Street.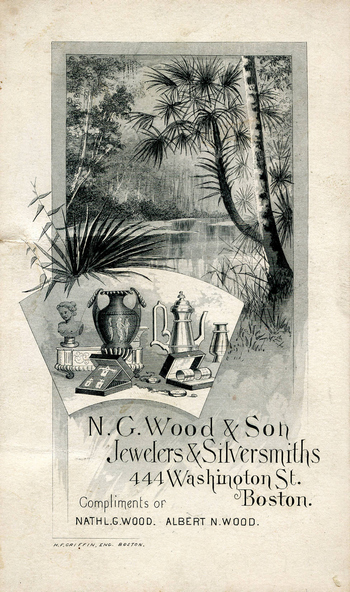 Tradecard, c 1860-1870
Private Collection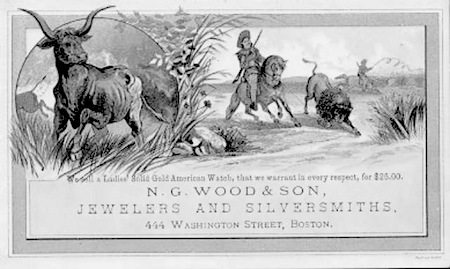 Tradecard, c 1860-1870
Private Collection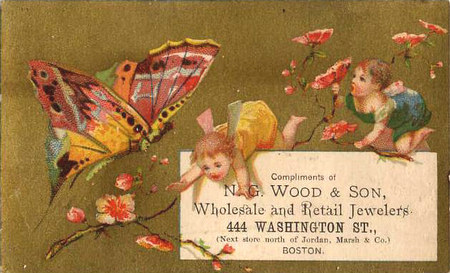 Tradecard, c 1860-1870
Private Collection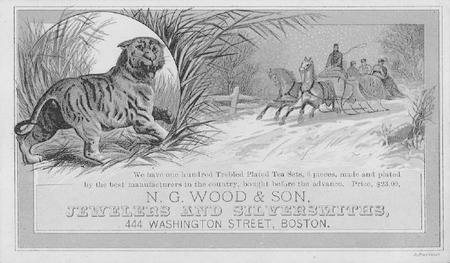 Tradecard, c 1860-1870
Private Collection

Tradecard, c 1860-1870
Private Collection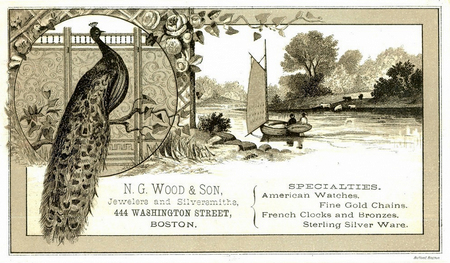 Tradecard, c 1860-1870
Private Collection

Nathaniel married Maria Sizer Johnson on 25 Feb 1847 in Leominster MA. (Maria Sizer Johnson was born on 22 Mar 1826 in Leominster MA and died on 29 Nov 1909 in Brookline MA.)