Lemuel Johnson Curtis
Born: 15 Jan 1814, Meriden CT

Marriage (1): Bedotha Pierpont Button on 24 Dec 1835

Died: 10 Jan 1888, Meriden CT
General notes:
Pewtersmith
Events in his life were:
Apprenticed about 1827 to Enos Hall Curtis in Meriden CT, from whom he learned spoon casting.
Apprenticed about 1830 to Ira Yale in Wallingford CT

He was a partner about 1835 with William Elton in Wallingford CT as CURTIS & ELTON, having purchased the business of their master, Ira Yale.
He worked circa 1835-1840 as a pewtersmith in Meriden CT 11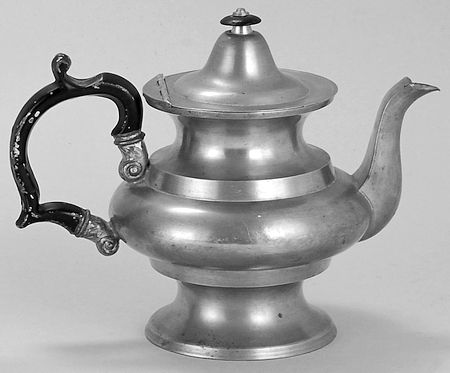 Teapot, c 1835
Private Collection
h: 7"
He was a partner in 1852 with Horace C. And Dennis C. Wilcox, Isaac Lewis, James Frary, William Lyman, and John Munson in Meriden CT as MERIDEN BRITANNIA Co. 12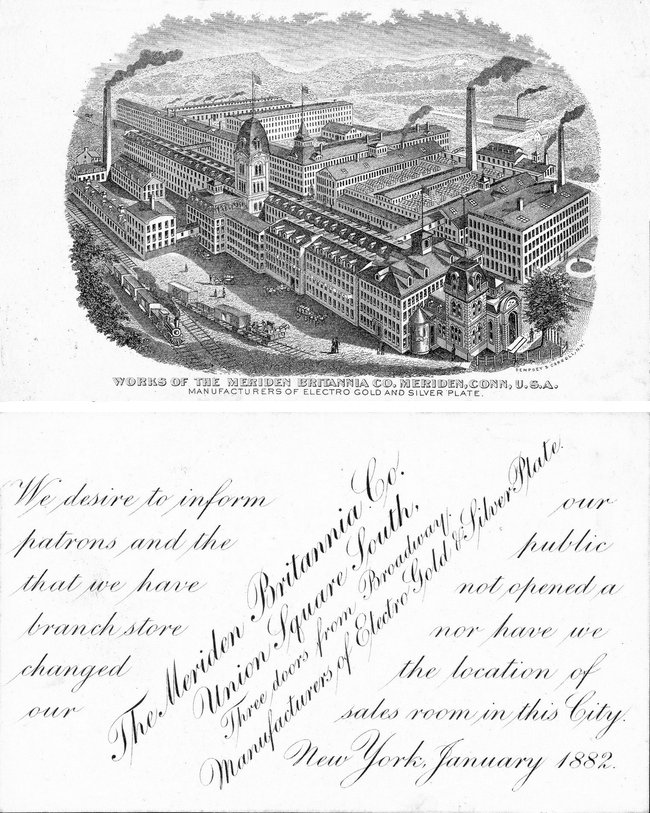 Trade card for the MERIDEN BRITANNIA Co., 1882
Private Collection

Lemuel married Bedotha Pierpont Button, daughter of Unknown and Unknown, on 24 Dec 1835. (Bedotha Pierpont Button was born on 8 Jun 1810 in North Haven CT and died on 23 Mar 1912.)