George Baker
Born: 6 Apr 1790, Ipswich MA

Marriage (1): Edna Hale on 13 Sep 1814 in Providence RI

Died: 10 Aug 1878
General notes:
Silversmith, jeweler, and watchmaker
Events in his life were: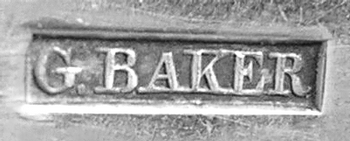 He worked in 1811-1850 as a silversmith, jeweler, and watchmaker in Providence RI
Listed in the 1824 and 1836 city directories at 61 Cheapside.
Advertised in the Providence Gazette (Providence RI), 23 Nov 1811, announcing the opening of a watch and goldsmith shop in part of Pittman's Store opposite the Baptist Meetinghouse. 3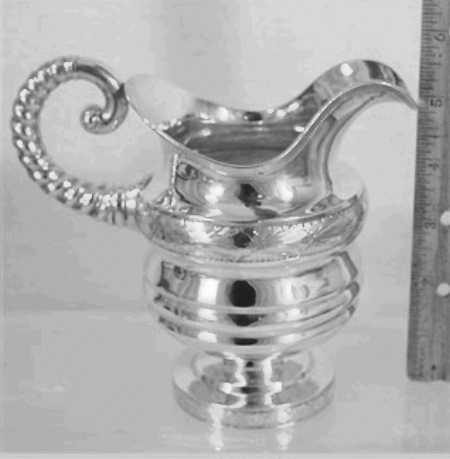 Creamer, c 1830
Private Collection
h: 5 5/8"
d: 3 3/4"
wt: 8.4 oz

Flynt & Fales:, . 3 Active in local militia and served in Rhode Island House of Representatives.
George married Edna Hale, daughter of Isaac Hale and Ruth Jewett, on 13 Sep 1814 in Providence RI. (Edna Hale was born on 14 Jul 1792 in Newbury MA.)