Nicholas James Bogert
Born: 24 Jul 1776, New York City NY

Marriage (1): Sarah Galatian

Died: 5 Jan 1843, Montgomery NY
General notes:
Silversmith
Events in his life were:

He worked in 1801-1803 as a silversmith in New York City NY
Listed in directories at 10 Lombard Street. 28
He worked in 1803-1843 as a silversmith in Montgomery NY 28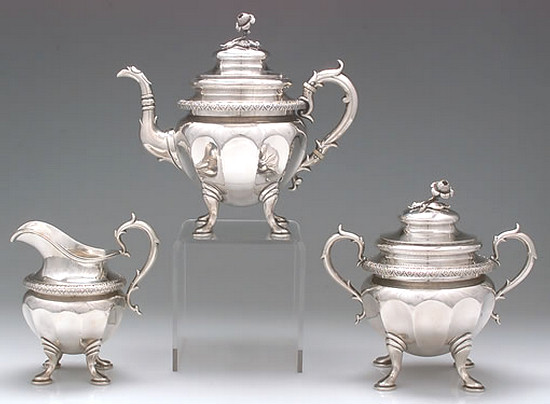 Teaset, c 1810
Private Collection
h: 10" (teapot)
Part of a three piece set.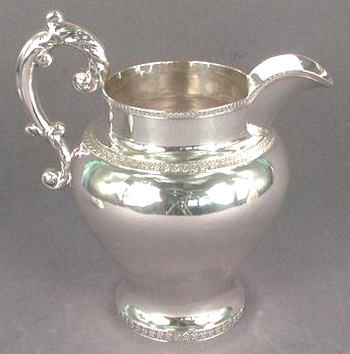 Water pitcher, c 1820
Henry Luce III Center for the Study of American Culture
h: 9 5/8"
Engraved AB for Aaron Belkap.
Nicholas married Sarah Galatian. (Sarah Galatian was born on 29 Mar 1777 and died on 8 Jul 1856.)