Joseph Lownes
Born: 1758, Philadelphia PA

Marriage (1): Esther Middleton on 12 Jan 1786 in Philadelphia PA

Died: 1820, Philadelphia PA
General notes:
Silversmith
Events in his life were: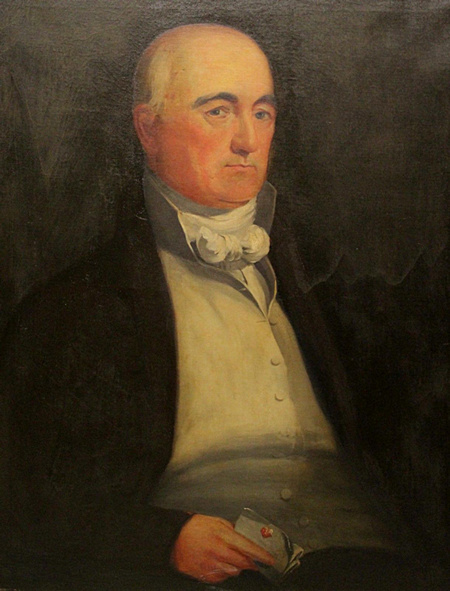 He worked in 1785-1816 as a silversmith in Philadelphia PA
Listed in the 1791 city directory at 130 South Front Street. 4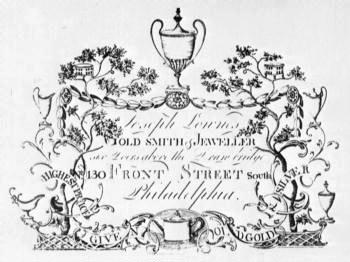 Tradecard, c 1790
American Antiquarian Society

Advertised in the Federal Gazette, 2 Apr 1792, announcing "Joseph Lownes, Goldsmith, No. 130 South Front street, near the Drawbridge, still con­tinues to carry on his business in all its branches; and has now made and ready for sale, Silver Coffee Pots, Tea do., Sugar Basons, Slop bowls, Tankards, Canns, Caddys, Milk pots, Soupe ladles, Table spoons, Tea do., Shoe and knee buckles, also a variety of jewellery & & &."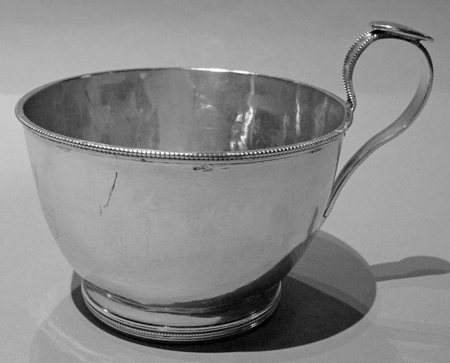 Cup, c 1795
Winterthur Library
h: 4"
d: 4 1/2" (at lip)
Advertised in the Pennsylvannia Packet (Philadelphia PA), 18 Dec 1798, offering plate, silver plate, and imported tea urns. 4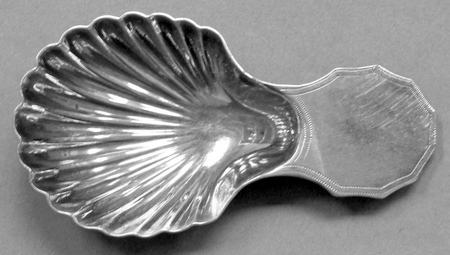 Caddy spoon, c 1800
Winterthur Library
l: 3"
w: 1 1/2"
wt: 6.5 dwt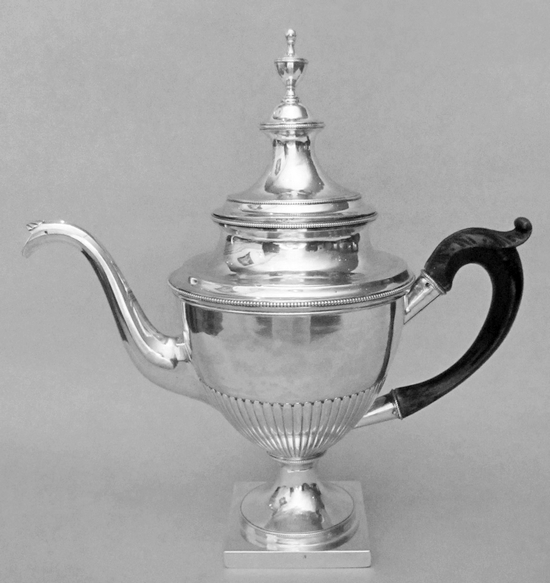 Teapot, c 1800
Winterthur Library
h: 11"
w: 5 1/4" (of body)
wt: 24 oz, 18.9 dwt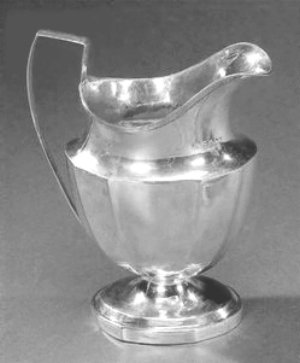 Creamer, c 1810
Private Collection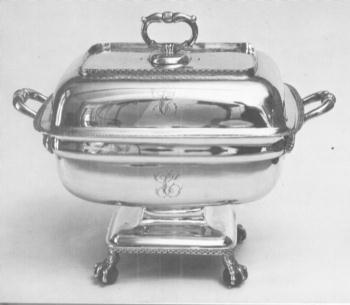 Soup tureen, c 1810
Private Collection 20
w: 16 3/4" (across handles)
wt: 135 ozs, 10 dwt
Part of a nine piece suite of serving dishes commisioned by Secretary of the Navy Benjamin Crowninshield and engraved with his monogram.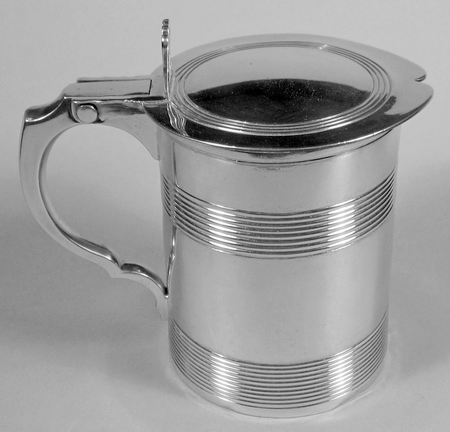 Tankard, c 1810
Winterthur Library
h: 5 3/8"
d: 3 3/4"
wt: 18 oz, 16.8 dwt

He was a partner in 1816 with Henry Erwin in Philadelphia PA as LOWNES & ERWIN with a shop at 191 South Street. 4
Joseph married Esther Middleton on 12 Jan 1786 in Philadelphia PA. (Esther Middleton was born on 27 Feb 1763 in Chesterfield NJ and died in 1799.)