Benjamin Wynkoop
Born: 23 May 1705, New York City NY

Marriage (1): Eunice Burr on 22 Nov 1730 in Fairfield CT

Died: 1766, Fairfield CT
General notes:
Silversmith
Events in his life were: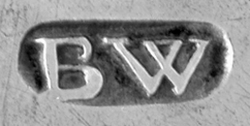 He worked circa 1730 as a silversmith in Fairfield CT where silver bearing mark attributed to him is owned by various Connecticut churches, including a flat topped paten with molded rim and truncated foot with molded base. This was the only piece of church plate saved when Fairfield was burned by the British in 1779. 3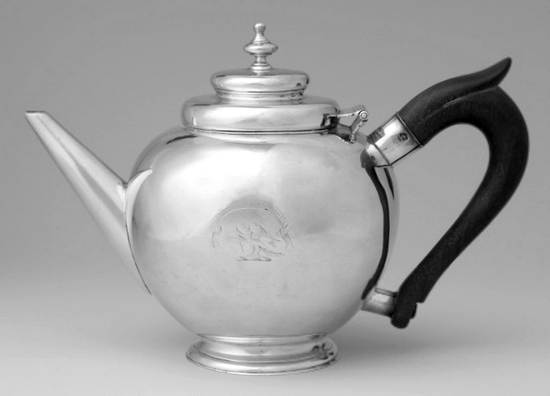 Teapot, c 1730-1735
Metropolitan Museum of Art
h: 6 3/16"
w: 9 5/16"
wt: 17 oz, 10 dwt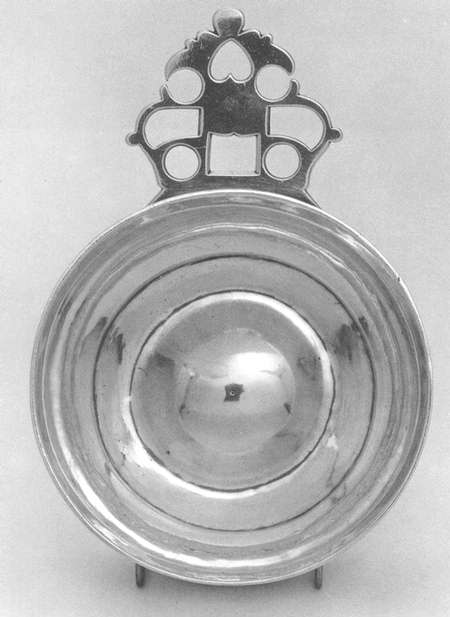 Porringer, c 1740
Private Collection 14
d: 5"

Engraved F over T H for Thomas and Hannah (Hall) Fitch.
Benjamin married Eunice Burr on 22 Nov 1730 in Fairfield CT. (Eunice Burr was born in 1710 in Fairfield CT and was christened on 2 Jul 1710 in Fairfield CT.)