William Cranch Bond
Born: 9 Sep 1789, Portland ME

Marriage (1): Selina Cranch on 18 Jul 1819 in Portland ME

Died: 29 Jan 1859, Boston MA
General notes:
Silversmith, watchmaker, and astronomer
Events in his life were: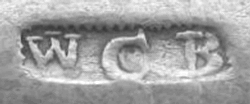 Apprenticed after 1801 to William Bond in Boston MA 3
after his training, his interest turned to timepieces and astronomy.
He was a partner circa 1815-1832 with William Bond in Boston MA as WILLIAM BOND & SON, with a shop at 8 Congress Square.
Appointed in 1839 as Director of Harvard Observatory in Boston MA in 1815 he was sent by Harvard College to Europe to visit existing observatories and gather data preliminary to the building of an observatory at Harvard. In 1839 the observatory was founded; Bond supervised its construction and became its first director. In 1847 a 15-in. (37.5 cm) telescope, then matched in size by only one other in the world, was installed. With it, Bond made elaborate studies of sunspots, of the Orion nebula, and of the planet Saturn, publishing his results chiefly in the Annals of the Harvard College Observatory.
3
He was a partner in 1845-1850 with Joseph Cranch Bond in Boston MA as BOND & SON, listed in the 1845 city directory at 26 Congress Street.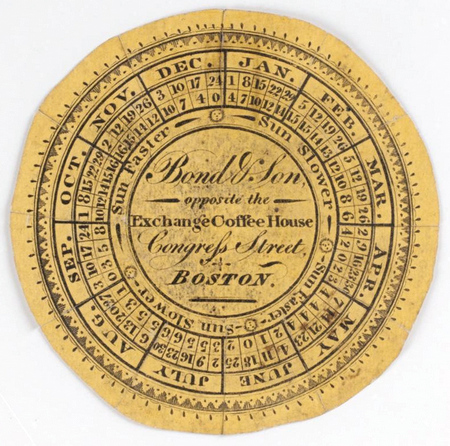 Watch paper for W. BOND & SON, c 1845
American Antiquarian Society

He was a partner circa 1855 with Charles and Richard Fifield Bond in Boston MA as WM BOND & SONS, listed in the 1855 city directory at 17 Congress Street.
William married Selina Cranch on 18 Jul 1819 in Portland ME. (Selina Cranch was born on 21 Sep 1800 in Kingsbridge England and died on 11 Dec 1831 in Dorchester MA.)