Joseph Toy
Born: 24 Apr 1748, Burlington NJ

Marriage (1): Frances Dallam on 29 May 1770 in Trenton NJ

Died: 28 Jan 1826, Baltimore MD
General notes:
Silversmith
Events in his life were:
, . Joseph Toy attended Thomas Powell's Boarding School until the age of twenty in Burlington, New Jersey. He served as an instructor of Mathematics and English Literature at Cokesbury College from 1776 to 1779 when the college burned down. He then served as an itinerant Methodist Minister (self taught) in several Maryland counties until 1814 when he retired in Baltimore. He was also a silversmith, which enabled him to suppliment his earnings from the itinerant ministry.


He worked in 1770-1776 as a silversmith in Trenton NJ where he spent some time as a journeyman in the shop of John Fitch. 30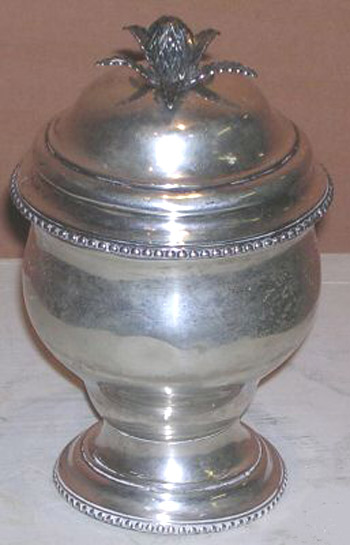 Sugar container, c 1775
Private Collection
h: 6 1/2"
He worked in 1779-1790 as a silversmith in Abingdon MD 30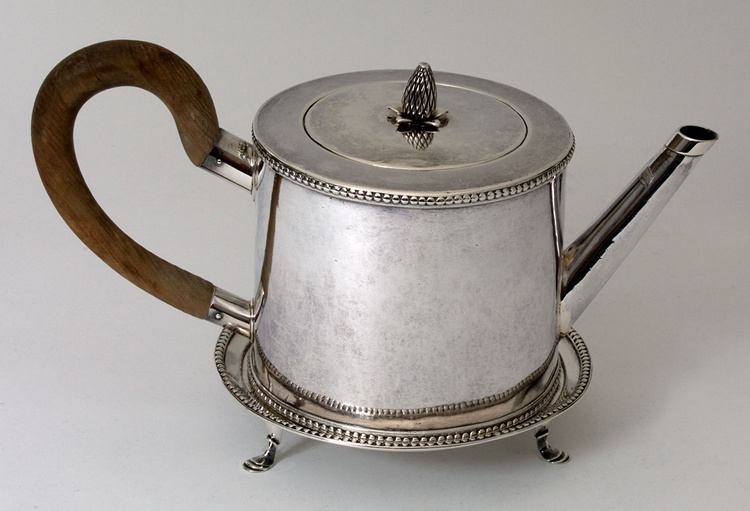 Teapot on stand, c 1780
Hampton National Historic Site
h: 5 1/8"
l: 9.5" (handle to spout)
Made for Priscilla Hill Dorsey; Toy also made a nearly identical one for her sister, Rebecca.
He was a partner in 1790-1796 with William Wilson in Abingdon MD as TOY & WILSON. 30
Joseph married Frances Dallam on 29 May 1770 in Trenton NJ. (Frances Dallam was born in 1740 and died in 1787 in Abingdon MD.)