Garrett Eoff
Born: 29 Aug 1779, Pluckamin NJ

Marriage (1): Catherine Bean on 25 Feb 1806 in New York City NY

Died: 31 Jul 1845, New York City NY
General notes:
Silversmith
Events in his life were: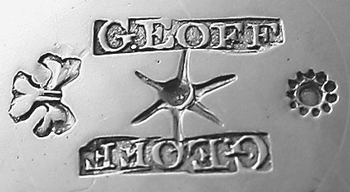 Apprenticed on 15 Apr 1793-7 Apr 1798 to Abraham Gerritse Forbes in New York City NY 4
His term was cut short by the retirement of his master. Who he completed his training with is not known.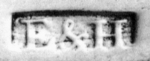 He was a partner in 1805-1807 with Paul Howell in New York City NY as EOFF & HOWELL, with shop at 2 Wall Street. 4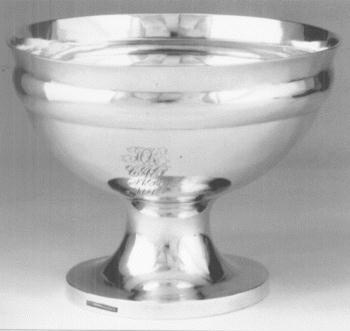 Bowl by EOFF & HOWELL., c 1805
Huntington Library 24
h: 5 1/8"
d: 6 5/8"

Teaset by EOFF & HOWELL, c 1805
Private Collection
h: 7 1/4" (teapot)
l: 12 1/2" (including handle)
He worked in 1807-1833 as a silversmith in New York City NY from shop at 39 Warren Street and 23 Elm Street until 1814; at 3 Elm Street until 1819. With growing success, he opened a new silver and jewelry store at 163 Broadway, but by 1825 had given up retail trade and moved to quieter quarters. An advertisement on 13 April 1825 in the New York Post offered his entire stock of goods at discount, as well as "three glass side cases, one good awning, and two counter cases." 8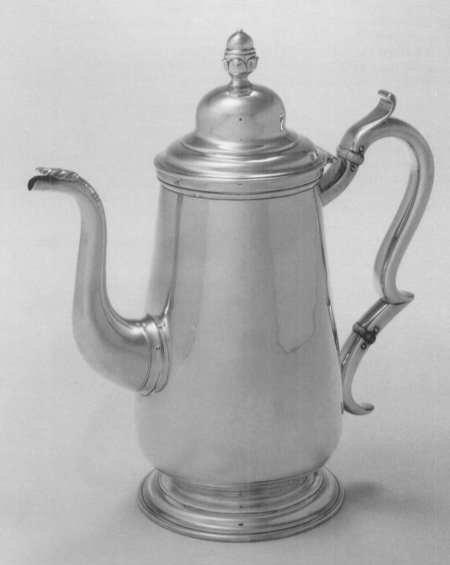 Tall pot, c 1807-1825
Museum of the City of New York 28
h: 11 1/2"
d: 5" (base)
wt: 35.35 oz
Engraved RMV on side for Robert and Maria (Roosevelt) Varick.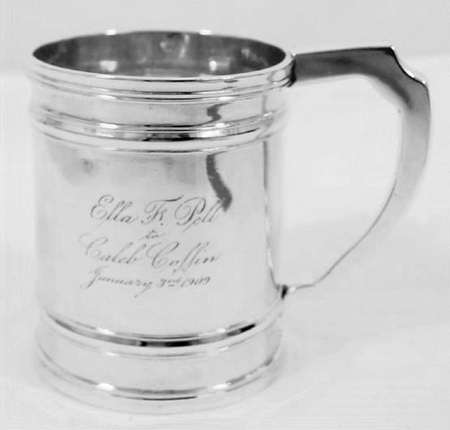 Mug, c 1825
Private Collection
h: 3 1/8"
d: 2 1/2" (at lip)
wt: 4 3/4 oz
Engraved "Ferris Pell / to his nephew / Walter Pell" on front and "Ella F Pell / to / Caleb Coffin / January 3rd 1909" on side.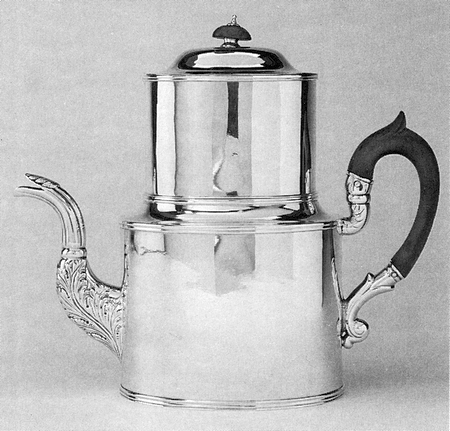 Biggin, c 1825-1833
Private Collection
h: 10 1/2"
wt: 32 oz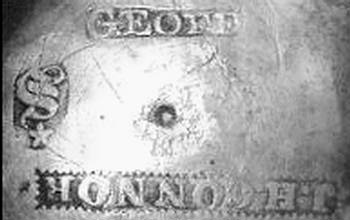 He was a partner in 1833-1834 with John Henry Connor in New York City NY as EOFF & CONNER from Eoff's old shop at 51 Morton Street. 4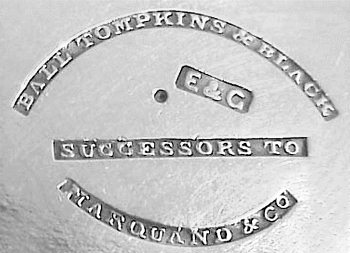 He was a partner in 1835 with John Chandler Moore in New York City NY as EOFF & MOORE, with shop at 51 Morton Street. 4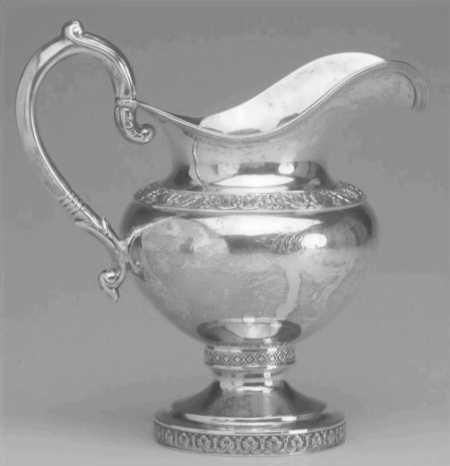 Cream pot, After 1835
San Francisco Museum of Fine Arts

Garrett married Catherine Bean on 25 Feb 1806 in New York City NY. (Catherine Bean was born about 1785 and died on 7 Aug 1860.)