Thomas Shields
General notes:
Silversmith
Events in his life were: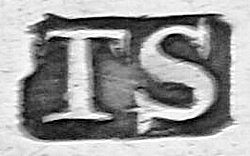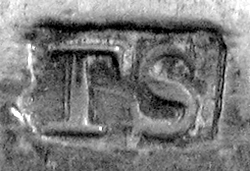 Apprenticed in 1760 to John Bailey in Philadelphia PA

Advertised in the Pennsylvania Gazette (Philadelphia PA), 14 Jul 1765, "Opened Shop in Front Street, the Third Door above the Drawbridge . . . a neat assortment of Gold, Silver and Jewelry Ware . . . will be greatly obliged to all Gentlemen and Ladies, that will please to favour him with their Custom; may depend on having their Work done in the best and neatest Manner, at the lowest Rates, and with the greatest Despatch . . ." 8
He worked in 1765-1791 as a silversmith in Philadelphia PA with a workshop at the third door above the Draw Bridge in Front Street in 1765 and later at the 7th house above the Draw Bridge. Listed in city directory: "At the sign of the Golden Cup and Crown" in 1771 and at 126 South Front Street, 1785-1791. 8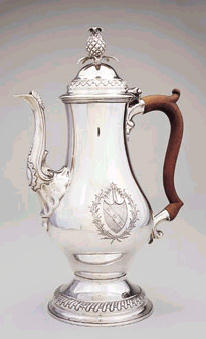 Coffeepot, 1765-1790
Milwaukee Museum of Art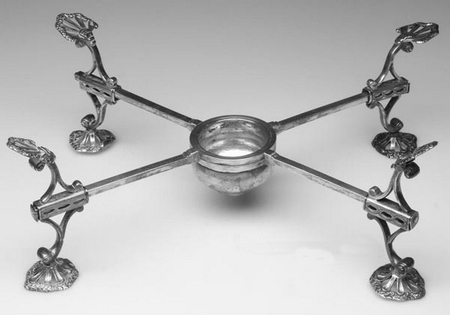 Dish cross, c 1770
Private Collection
h: 4 1/2"
l: 12 1/4"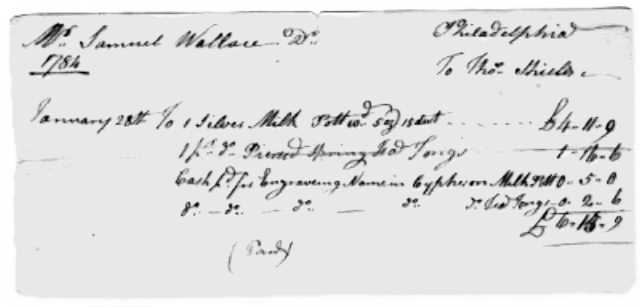 Receipt, 1784
Private Collection 1
To Samuel Wallis for "1 silver Milk Pott, 1 pr Piersed Spring Tea Tongs, and engraving the recipient's cypher on the same."
Thomas married Lydia Morris on 28 Oct 1767 in Philadelphia PA. (Lydia Morris was born on 14 Jun 1745 in Philadelphia PA.)