Peter Vergereau
Born: 1700, New York City NY

Marriage (1): Suzanne Boudinot

Died: 12 Jul 1755, New York City NY
General notes:
Silversmith
Events in his life were: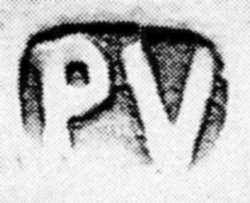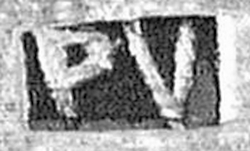 Made freeman of New York City NY, 1721. 4
He worked in 1720-1750 as a silversmith in New York City NY 8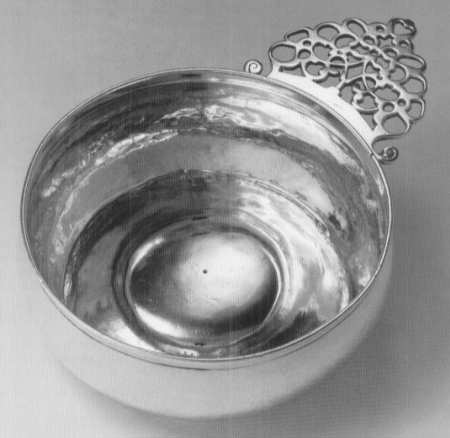 Porringer, c 1721-1730
Museum of the City of New York 28
h: 2 1/8"
d: 5 1/4" (at lip)
wt: 7.65 oz
Engraved VZ over W * C for Wynant and Catherina (Ten Eyck) Van Zandt.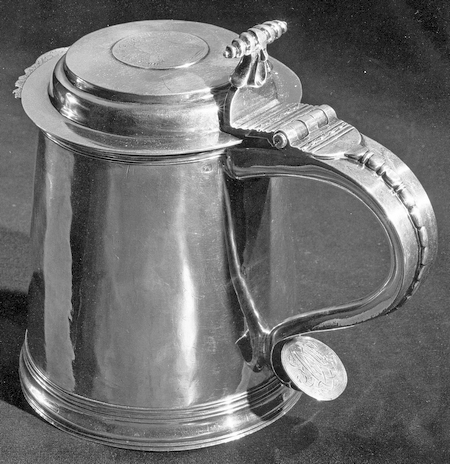 Tankard, c 1730
Private Collection
h: 7 1/4"
wt: 31 ozs, 10 dwt
Engraved "D over A E" on handle and "D over I M" on base for Anthony and Eve (Benson) Duane and James and Mary (Livingston) Duane respectively.
Peter married Suzanne Boudinot, daughter of Elias Boudinot and Marie Catherine Carre. (Suzanne Boudinot was born in 1704 in New York City NY and died on 28 Aug 1777 in Charleston SC.)