Joseph Moulton
Born: 4 Aug 1724, Newbury MA

Marriage (1): Anna Boardman on 5 Sep 1754 in Newbury MA

Died: 24 Aug 1795, Newburyport MA
General notes:
Silversmith
Events in his life were: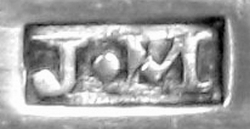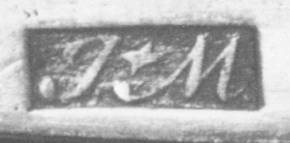 Alternate Mark this mark, likely his last, was also used by his nephew, Joseph Moulton. It is known on spoons made c 1760 that match in form and decoration others with his other marks.

He worked in 1750-1780 as a silversmith in Newburyport MA 1
Flynt & Fales:, . 3 In his will he calls himself a goldsmith and the inventory of his estate lists silversmith's tools and materials.
Joseph married Anna Boardman on 5 Sep 1754 in Newbury MA.