William Northey
Born: 13 Mar 1735, Salem MA

Marriage (1): Rebecca Collins on 25 Jan 1764 in Salem MA

Died: 13 Jun 1804, Lynn MA
General notes:
Silver and pewtersmith
Events in his life were:
He worked in 1762-1800 as a silversmith in Salem MA
At his death in 1804, Dr. William Bentley noted in his diary
. . . no one could compare with him in strength of mind, comprehensive views of men & manners, & in established reputation for integrity of mind. . . From my heart I did respect & reverence Friend Northey . . . [He] was educated in the occupation of his Father as a Goldsmith, tho' he wrought in all the common work of metals, as a Tinman, pewterer, as original ingenuity would suggest in a trade, of which a single branch could promise by a very insufficient support. . . His large hat & wig gave him distinction as well as his flowing wit. 9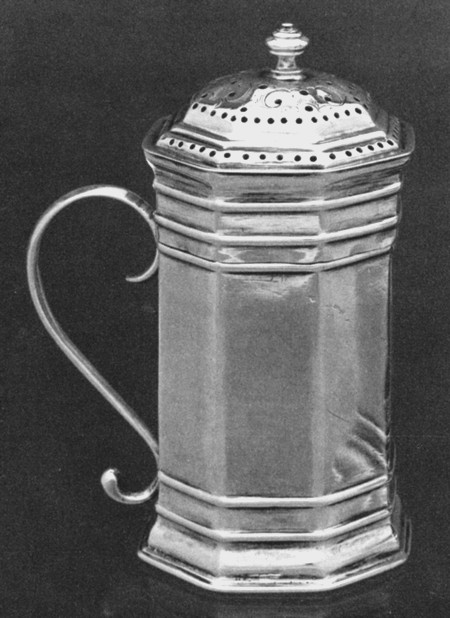 Salem MA, 1789: chairman of the Board of Selectmen at the time of Washington's visit to the city. 3
, . Although an inventory has not been found, he left to his son Ezra ". . . all my tools for the Goldsmiths, Pewterers, and Tinman's business."
William married Rebecca Collins on 25 Jan 1764 in Salem MA. (Rebecca Collins was born on 7 Jan 1740 in Lynn MA.)