Jabez Choate Lord
Born: Abt 1792, Norwich CT

Christened: 8 Feb 1795, Norwich CT

Died: 2 Sep 1859, Bridgeport CT
General notes:
Silversmith (tentative identification)
Events in his life were:
He worked in 1819-1822 as a silversmith in New York City NY
Recorded in the City Jury List as a journeyman silversmith at the same address as Maltby Pelletreau. 28
He was a partner in 1822-1829 with George Smith in New York City NY as LORD & SMITH from a shop at 177 William Street. 28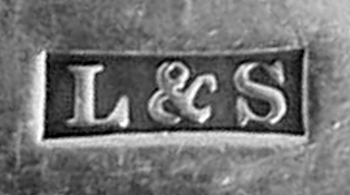 Alternate Mark attributed to LORD & SMITH. Found on a place spoon with the wholesale pseudo marks used by Garrett Eoff.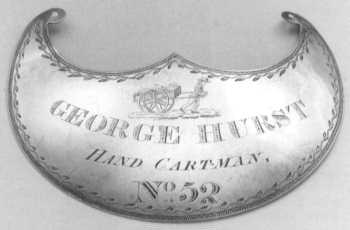 Gorget, 1825
Museum of the City of New York 28
h: 4"
w: 4 7/8"
wt: 1.7 oz

He worked after 1829 as a silversmith in New York City NY
Listed in Longworth's 1834 city directory at 177 Williams Street.