James Scrywegeaur Holmes
General notes:
Jeweler and manufacturer
Events in his life were: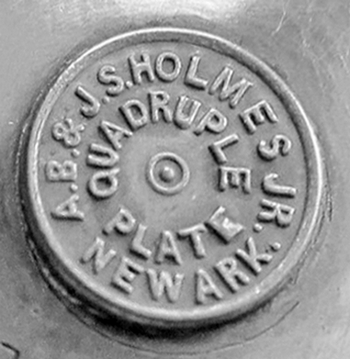 He was a partner in 1886-1889 with Adrian Bancker Holmes in Newark NJ as A. B. & J. S. HOLMES JR with a shop at 627 Broad Street. He left the firm and became a prominent bicycle manufacturer.
He appeared on the 1900 census taken at Ilion, Herkimer, NY, listed as a bicycle manufacturer.