Philander Forristall
Born: Abt 1817, Chelsea MA

Marriage (1): Sally Ann Pitman on 26 Mar 1846 in Boston MA
General notes:
Jeweler and merchant
Events in his life were: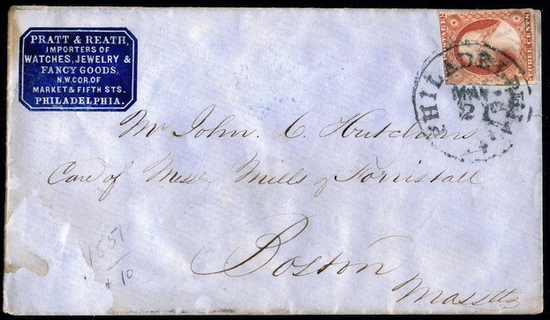 Letter from PRATT & REATH, c 1855
Private Collection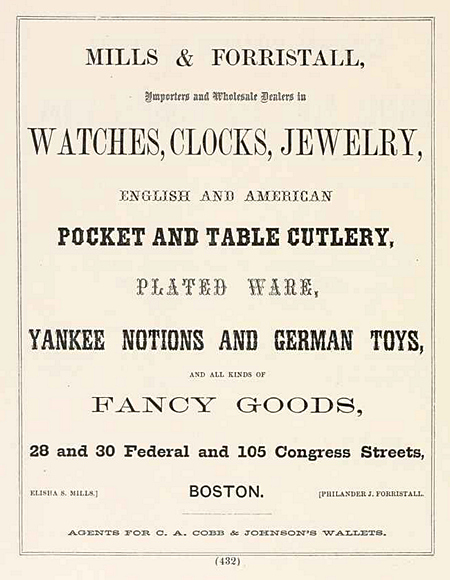 Advertised in the Sketches and Business Directory of Boston (Boston MA), 1860,
He was a partner in 1865-1875 with Addison Winslow Banfield and William Whitcomb in Boston MA as BANFIELD & FORRISTALL, jewelry and fancy goods. Listed in the 1865-1870 city directories at 28 & 33 Federal and 105 Congress Streets.

Philander married Sally Ann Pitman on 26 Mar 1846 in Boston MA.