Goldsmith Chandlee
Born: 18 Sep 1751, Nottingham PA

Marriage (1): Ann White on 15 Feb 1776 in Hopewell, Hopewell, VA

Marriage (2): Hannah Yarnall on 28 Oct 1784 in Winchester VA

Died: 4 Mar 1821, Winchester VA
General notes:
Silversmith and watchmaker
Events in his life were: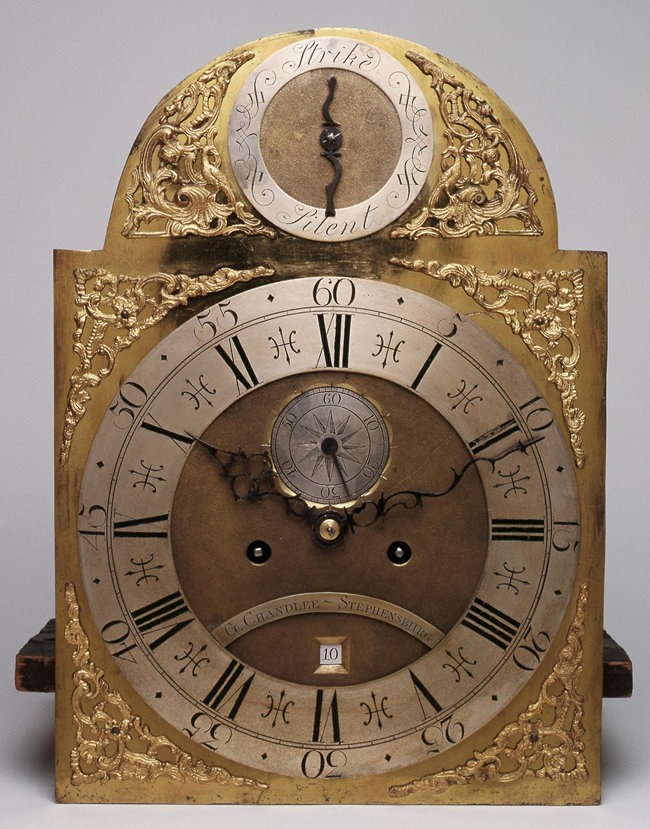 Tall case clock, c 1775
Museum of the Shenandoah Valley
h: 84 1/2"
w: 18 1/2"
Engraved "E. CHADLEE ~ STEPHENSBURG" on clockface.
He worked in 1775-1821 as a silversmith and watchmaker in Winchester VA with a shop at the corner of Cameron and Picadilly Streets. 17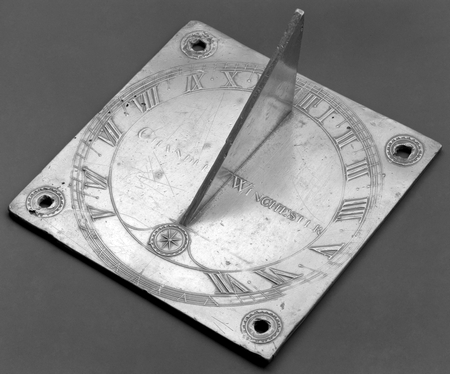 Sundial, c 1780
Winterthur Library
h: 2 1/2"
w: 5 5/32"
Goldsmith married Ann White on 15 Feb 1776 in Hopewell, Hopewell, VA. (Ann White was born about 1753 in Hopewell, Hopewell, VA.)
Goldsmith next married Hannah Yarnall on 28 Oct 1784 in Winchester VA. (Hannah Yarnall was born about 1755.)