George Paulding Farnham
Born: 6 Nov 1859, New York City NY

Died: 1927, Santa Clara CA
General notes:
Silversmith and designer
Events in his life were:
He worked circa 1880-1908 as a silver and jewelry designer for Tiffany & Co. In New York City NY having studied under Edward C. Moore, he became a leading house designer. He was appointed director of the jewelry department in the 1890s and then of the silverware division at the end of the decade. His leaving the firm was apparently do to a clash of personalitiy with Louis Comfort Tiffany over the artistic direction of the company.

He appeared on the 1880 census taken at New York City NY, listed as a jewelry man, living in the home of his uncle(?) Charles T. Cook, also a jewelry man.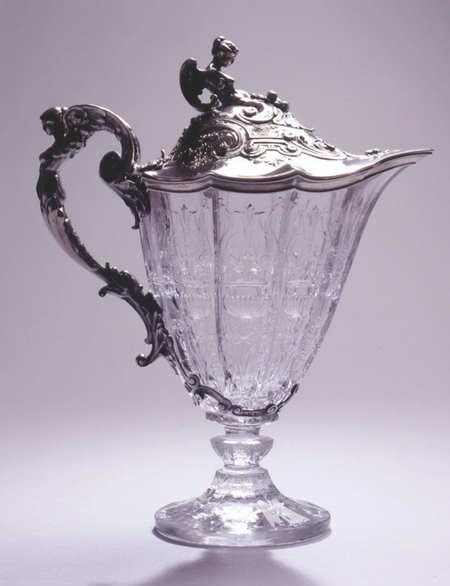 Claret jug, 1904
The Kent Collection
h: 11 1/2".