John Vernon
Born: Abt 1761

Marriage (1): Catherine Brownjohn on 1 May 1820 in Flatbush NY

Died: 25 Jan 1842, Flatbush NY
General notes:
Silversmith
Events in his life were:
Alternate Mark
Showing pseudohallmark attributed to Tunis Dubois.


He was a partner in 1786-1787 with Thomas Underhill in New York City NY as UNDERHILL & VERNON from shop at 41 Water Street.
He worked in 1788-1817 as a silversmith in New York City NY continuing on at 41 Water Street until 1793, when he moved to 156 Water. By 1795, he was listed at 93 John Street, working as JOHN VERNON & Co. 4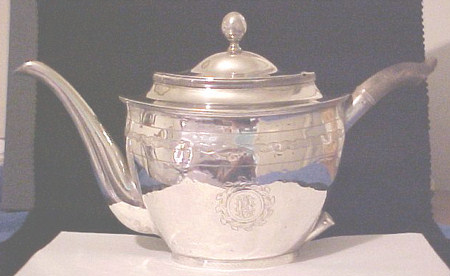 Teapot, c 1790
Private Collection
h: 7"
wt: 21 oz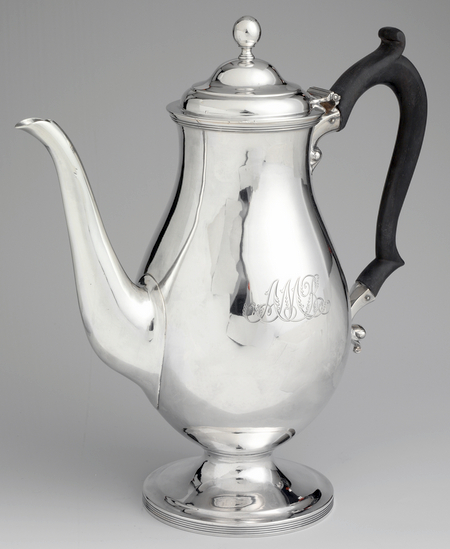 Coffeepot, c 1790
Metropolitan Museum of Art
h: 13 1/16
wt: 49 oz, 11 dwt
Engraved AMB on one side, M E on the other.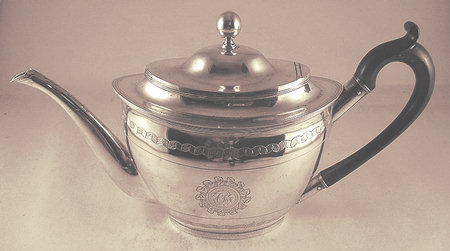 Teapot, c 1800
Private Collection
h: 7"
l: 13" (including handle)
wt: 21.5 oz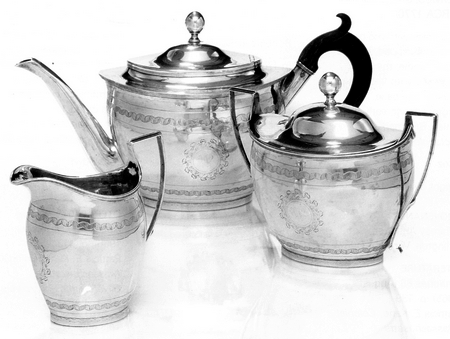 Tea set, 1800-1810
Private Collection
l: 12 1/2" (of teapot)
wt: 42 oz, 15 dwt (total)
Engraved "Eli Whitney Westborough"
John married Catherine Brownjohn on 1 May 1820 in Flatbush NY. (Catherine Brownjohn was born in 1773 and died on 10 Sep 1855 in Flatbush NY.)