Ebenezer Knowlton Lakeman
Born: 10 Dec 1799, Ipswich MA

Marriage (1): Jane Shillaber on 20 Jun 1826 in Salem MA

Died: 23 Jun 1857, Salem MA
General notes:
Silversmith
Events in his life were:




He was a partner in 1819-1830 with John Stevens in Salem MA as STEVENS & LAKEMAN, successors to Jabez Baldwin, with shop at No. 1 Holyoke Place. 4
He worked in 1830-1845 as a silversmith in New York City NY 18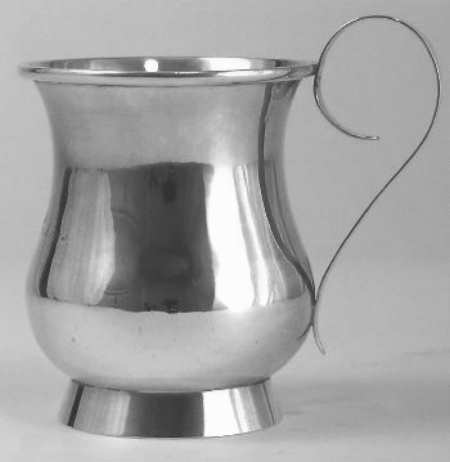 Cup, c 1830
Private Collection
h: 4"
d: 3" (of lip)
wt: 4 3/4 oz

Fish slice, c 1840
Private Collection
l: 12"
w: 3"

He worked in 1845-1857 as a silversmith in Salem MA
Listed in the 1846 city directory at 203 Essex Street and 108 by 1851. 4
Notice: The Daily Picayune, on 28 Jul 1850, in New Orleans LA. Bold Robbery in Boston [sic]. -- The jewelry store of Ebenezer R. Lakeman was broken into on the night of the 18th inst. The safe was blown open with powder, and robbed of gold watches, &c. to the amount of $5,000
Ebenezer married Jane Shillaber on 20 Jun 1826 in Salem MA. (Jane Shillaber was born on 23 Aug 1802 in Salem MA and died on 4 Feb 1888 in Salem MA.)