Artemus Osgood Fairchild
Born: Abt 1808, Madison NY

Marriage (1): Mrs. Catherine Fairchild

Died: 19 Nov 1872, , Greene, MO
General notes:
Silversmith and watchmaker
Events in his life were:


He worked circa 1839-1851 as a silversmith and watchmaker in Wheeling WV from shop at 157 Main Street. 17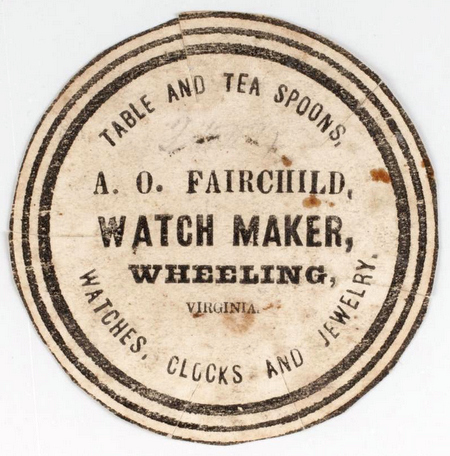 Watch paper, c 1840
American Antiquarian Society

He appeared on the 1860 census taken at Campbell MO, listed as a watchmaker, living in the home of watchmaker B. A. Plumb.
Artemus married Mrs. Catherine Fairchild.